ODM Leader Raila Odinga's daughter, Winnie Odinga is often seen accompanying his father in important meetings where she serves as a trusted aide.
However, critics of the Odingas have sought to demonstrate the inappropriateness of Winnie working for her father – some even terming it as nepotism.
On Thursday, Winnie hit back at one critic and even managed to throw shade at Deputy President William Ruto whose daughter, June Ruto, serves as Kenya's highest-ranking diplomat in Poland.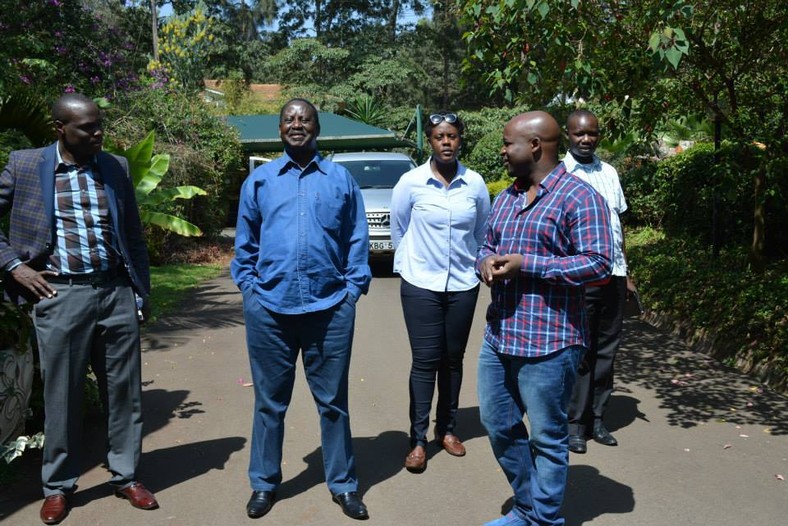 Tshisekedi meeting with Raila
The conversation started with a pro-Ruto blogger Benard Mogaka said it was impunity for Odinga's daughter to be taking notes when the former Prime Minister met Congolese President Felix Tshisekedi.
Another blogger, Ali Mustafa, hit back at Mogaka defending Winnie's position as a private assistant to her father.
"There is a senior Kenyan politician whose daughter is a deputy ambassador in Europe...difference btwn a PA appointment and the above," Mustafa said in apparent reference to the DP's daughter.
Winnie added her voice, cheekily noting that being a PA was not a glamorous job and that she would also like to work as an Ambassador.
She added that she was not a public officer and was serving her father in a private capacity.
"I wish I was an Ambassador instead of writing notes. It's not as glamorous as it looks," the younger Odinga stated.