Local leaders attending the burial of Mzee Peter Musyoka Mairu on Friday asked President Uhuru Kenyatta to provide piped water at former Vice President Stephen Musyoka's rural home in Tseikuru.
Mwingi North MP Paul Nzengu, who represents Musyoka's rural home, said that Mzee Mairu had wished to have piped water but died before his dream could be achieved.
"Your excellency, Mzee would have wanted to have piped water. There is a contract that was given to bring water from Kiambere to Tseikuru, but its now three years but nothing has happened. We are asking that you kindly follow up on the matter," Nzengu said.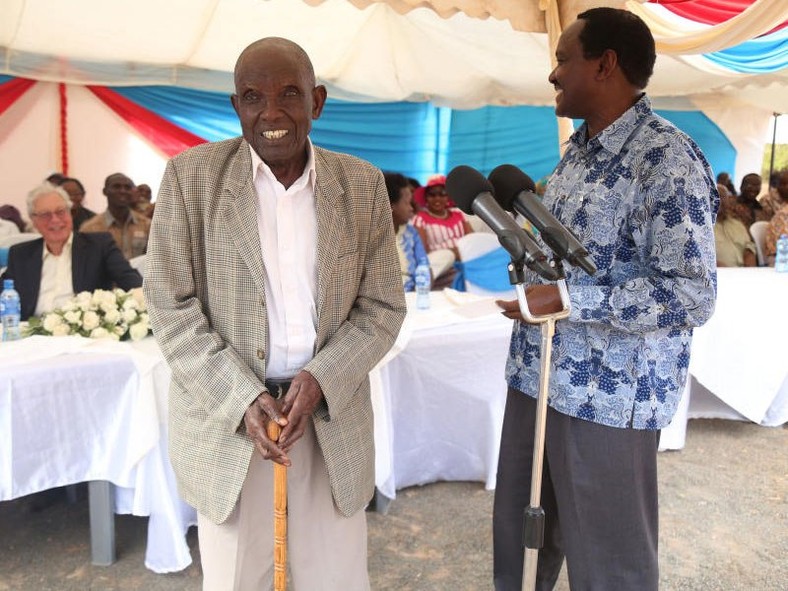 The MP also asked the President to intervene and have the road heading to Tseikuru from Mwingi tarmacked.
"The road from Mwingi to Tseikuru and Usueni. Right now, we have a contract for thirty kilometres which ends nowhere. We would like to ask that that it reaches Tseikuru and Usueni because those are the two things Mzee would have wished," the legislator added.
Incidentally, the road heading to Tseikuru was first launched in 2011 by Kalonzo when he served as Vice President.
It was not immediately clear why and when the project stalled.