Why MP's Wife Risks Being Jailed Over Ksh700,000 Row
An MP's wife risks being jailed after she hit someone with a car.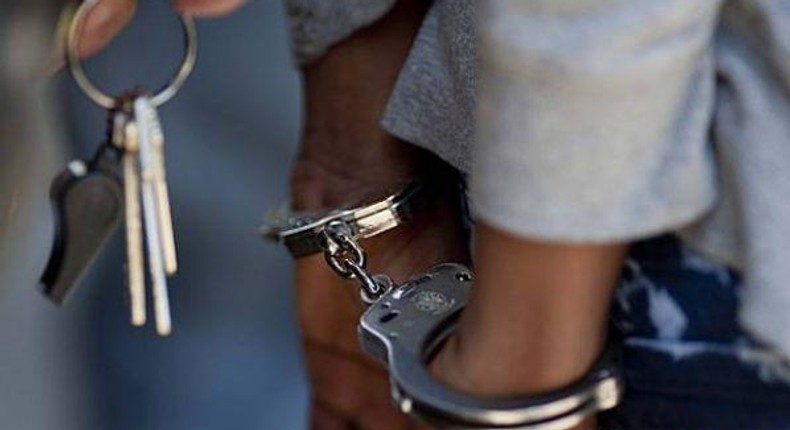 An MPs wife risks being jailed over a payment to a police officer amounting to Ksh700,000.
Violet Nzisa, the wife of Nakuru East lawmaker, David Gikaria was given until Monday to deposit Ksh80,000 to the officers account after she hit with a car or risk jail.
A Nakuru court ordered Nzisa to pay Martha Onganga Ksh738,721 after she hit her with a car in 2016.
Senior Principal Magistrate Liz Gicheha had ordered Nzisa to pay Onganga Ksh100,000 every month.
However, Nzisa told the court she had deposited Ksh20,000 in Onganga's account and pleaded with the court to extend the deadline to the end of the month.
Her lawyer Pascal Mbeche stated: "She has made an effort to make a deposit, she is mobilising her resources to pay, and we do have good faith that the payment will be paid on Monday."
Onganga's lawyer, Owen Magatta, told the court that Nzisa did not comply with the ruling of July 22 and requested the court to convict her but Nzisa'a counsel claimed that if she gets jailed she will be unable to pay due to bankruptcy.
The police officer is attached to the Central Police Station and was involved in the accident while going to Kaptembwo police station on a motorbike.
"I sustained a spinal injury and was admitted to Kijabe Hospital for five months. I instituted the suit and the court ruled in my favour. I have yet to receive the money," Onganga stated.
She had requested for general damages, future medical payments and any other payments the court may deem fit to be met by Nzisa.
ece-auto-gen
Nzisa did not comply with the orders of paying Ksh100,000 each month as directed by the court, prompting Onganga to file a civil suit against her.
The MPs wife asked the court to allow her to pay Ksh20,000 monthly.
JOIN OUR PULSE COMMUNITY!
Recommended articles
Health CS announces plans to rebrand NHIF
Why Nakuru couple lost 5 newborns after celebrating miracle birth
19 MPs with the most political influence in Kenya
President Ruto sacks 5 Uhuru-era appointees
US jails Kenyan who created 10 bank accounts to scam unsuspecting lovers
How EALA MP Kanini Kega is living the dream in Tanzania [Photos]
6 Kisii teachers arrested for punishing students indecently
Children share stories of hope and resilience in the face of crisis
Family pays glowing tribute to Fridah Kamuyu who drowned in Juja dam