The University of Nairobi has brought the career of a Cabinet Member to a grinding halt after reportedly disowning his degree.
Reports indicate that Meru County Sports Executive Daniel Kiogora had presented academic papers allegedly obtained from UoN during his vetting for the post.
According to Kiogora, he graduated from the premier academic institution in 2010 with a Bachelor of Comerce (Second class honours, upper division).
However, the Meru County Assembly questioned his papers with Municipality MCA Elias Murega writing to UoN on 10 February in a bid to establish the authenticity of the papers.
In response to Murega's letter, the University, through its academic registrar E.M Mbuya disclosed that Daniel Kiogora was not listed in the 2010 graduation booklet, leaving no doubt that his papers were fake.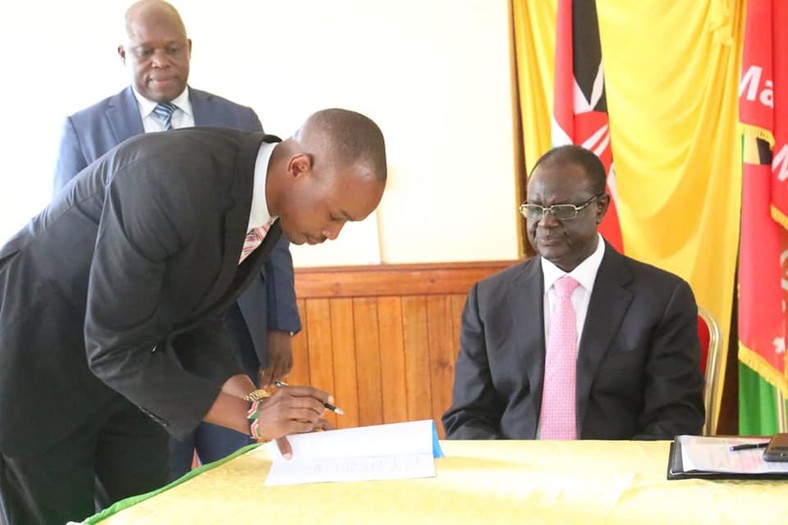 File image of Governor Kiraitu Murungi with Sports and Youth CEC Daniel Kiogora
A letter reportedly from the university reads in part that "The degree certificate and transcripts forwarded to us for Daniel Kiogora are not authentic and were not issued by the University of Nairobi".
"The name does not appear in the graduation booklet of December 3, 2010. This is a clear case of forgery". Added the letter.
Linturi, Bishop Wanjiru among casualties
The institution which strives to maintain high standards recently made headlines after deregistering Meru Senator Mithika Linturi.
The University alleged that the Senator had presented fake papers to secure admission.
The senator successfully challenged the decision to deregister him at the supreme cort, accusing the institution of being part of political a witch-hunt.
The matter was eventually resolved at the high court with Judge George Odunga ordering the university to readmit Linturi.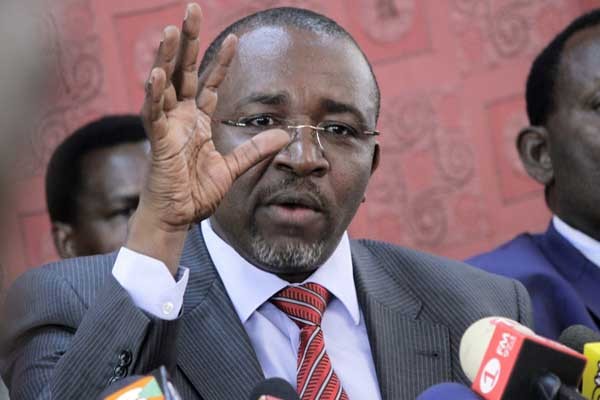 Meru Senator Mithika Linturi during a media briefing
In a similar case where authenticity of academic papers came into sharp focus last year, Kampala University disowned Wajir Governor Mohamed Abdi Mahamud's degree at a time when his appeal was pending before the Supreme Court.
In documents filed at the Supreme Court the university said Mr Mahamud has never been admitted there and his name does not appear on the graduation list of 2012 as he alleges.
Aong other casualties whose papers have been questioned is Bishop Margaret Wanjiru whose bid to be Nairobi governor in 2013 was scuttled in a similar manner after it emerged that she did not have a valid degree.