UAE ambassador slams Trump amid moves to cut ties with Qatar
The Gulf nation has been accused of supporting the transnational Muslim Brotherhood and alleged assistance to Iran-backed militants around the region.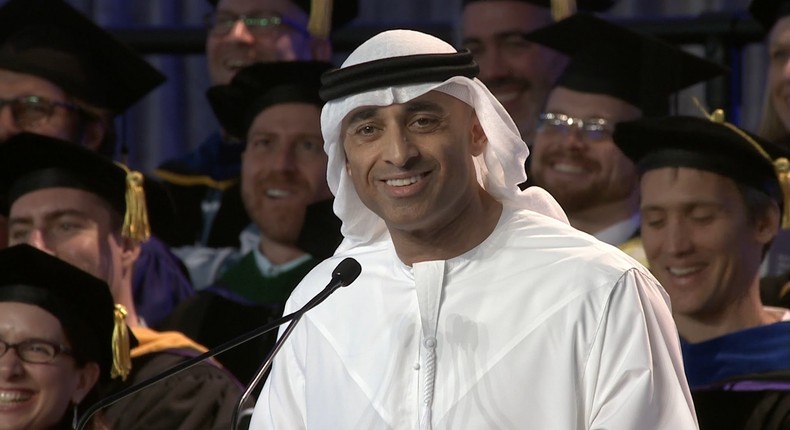 The United Arab Emirates' ambassador to the U.S.,
According to a report by HuffPost, Otaiba, who is also a confidant of White House senior adviser, Jared Kushner, repeatedly criticized Trump in the leaked emails.
It was also reported that Otaiba, one of the most powerful diplomats in Washington, has been fingered in an unfolding regional crisis centered on U.S. partner nation Qatar, which hosts America's largest military base in the region.
The leaked emails, it was further reported, shows Otaiba's comments in a yearlong campaign to discredit Qatar in the U.S.
Otaiba also threatened the UAE's hope to win official American blessing for its pressure campaign against the Qataris in the leak email.
HuffPost further reported that the leaker or leakers who shared the messages claimed they wanted to expose the two-faced nature of the Emirates' foreign policy.
One the emails sent at 9:12 p.m. on election night, as Trump's odds of a win dramatically increased, by Rob Malley, the top official for the Middle East in the Obama White House, to Otaiba.
"You got room for me in Abu Dhabi?" Malley wrote, referring to the Emirates' capital city.
"This isn't funny. How/why is this happening??" Otaiba responded. "On what planet can trump be a president??"
Earlier emails in the same chain showed the ambassador apparently seeking Malley's help in securing information about election results before they were public. "Do you guys receive advanced info from polls?" Otaiba wrote at 5:53 p.m. "Or does everyone see everything at same time?"
"Wouldn't you like to know!" Malley responded at 6:11 p.m.
In 2016, Otaiba sent an email to Fox News personality, Judith Miller, after she appears to have sent him tweets from a Saudi whistleblower account that seemed to have disparaged Emirates Crown Prince Muhammed bin Zayed.
"The 7 minutes I spent reading this was the equivalent of watching 7 minutes of donald trump. A waste of my time," Otaiba said.
The ambassador also sent out various emails that joked about Trump, then a presidential candidate, with several indiviuals.
However, the Trump administration is yet to take a formal position on the issue though many agree with the UAE on the need to combat forces that Qatar supports in the region.
JOIN OUR PULSE COMMUNITY!
Recommended articles
DPP clarifies reports of dropping Sh588M case against Waititu
Wetangula declares majority coalition in National Assembly
President Ruto jets out of the country [Photos]
MPs propose overhaul of election system in Kenyan universities
Fresh trouble for Keroche after court ruling
President Museveni issues personal apology over son's distasteful remarks
Ruto's impromptu visit to Parliament sparks speculation [Video]
General Kibochi promotes 2022 London Marathon silver winner
GMO foods: 4 most burning queries Kenyans are asking Google