The on-going fake gold saga has taken a dramatic turn with controversial businessman Zaheer Jhanda disclosing that his Dubai gold deal was worth Ksh30Billion and clearing the air on the alleged involvement of Raila Odinga and CS Fred Matiangi.
A week ago, Jhanda sensationally claimed that he was approached by four Members of Parliament from Rift Valley who pleaded with him to implicate Mr. Odinga and CS Matiangi in the saga.
In an interview with The Standard, the Jhanda made it clear that both Odinga and CS Matiangi were not at any point involved in the controversial scam that has seen several senior politician named even as the Directorate of Criminal Investigations move in to establish the truth.
The flashy businessman revealed that the consignment of 4600 kilograms of gold was to be transported into the country from Congo in heavily-guarded trucks before being delivered to a member of the United Arab Emirates royal family identified as Sheikh Mohammed bin Rashid Al Maktoum.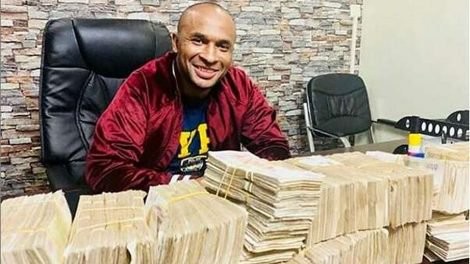 File image of Zaheer Jhanda the businessman linked to the fake gold scam
According to a contract signed between Jhanda and Dubai-based gold trading company Zlivia he was to assist with all documentation and payment of taxation and levies as well as ensuring all rules and requirements for the importation of the gold were met.
He also sought to clear his name maintaining that although he had been portrayed in the news as a conman who had defrauded the foreign company, he is an honest businessman who made his money through consultancy and real estate.
"No gold has been lost. The gold is still in Congo and to the best of my knowledge, no money has been paid." He stated.
Net worth and controversial dealings
The self-proclaimed billionaire revealed that his net worth is 3 Billion shillings with most of his assets land although. He also disclosed that he owns two choppers which he leases.
During the interview, the Jhanda remained cagey with his dealings and headquarters of his company, tactfully avoiding some questions.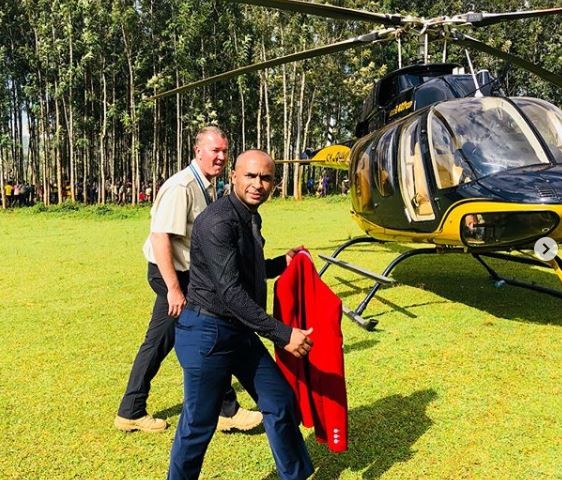 Businessman Zaheer Jhanda
Asked about where his company is based, Jhanda tactfully responded that "You are asking too many questions like an investigator. I doubt you are a journalist…"I cannot give you all the details because of security. I was only supposed to make arrangements for it once it arrived in Kenya,"
He was at pains to explain how the royal family with wealth and expertise chose a stranger in Kenya with no expertise in gold mining or global logistics while they could hire the best in the world if they wanted.