Quiz: Find out your dad's distinct African personality
Take this quiz with your dad and learn something new about him for Father's Day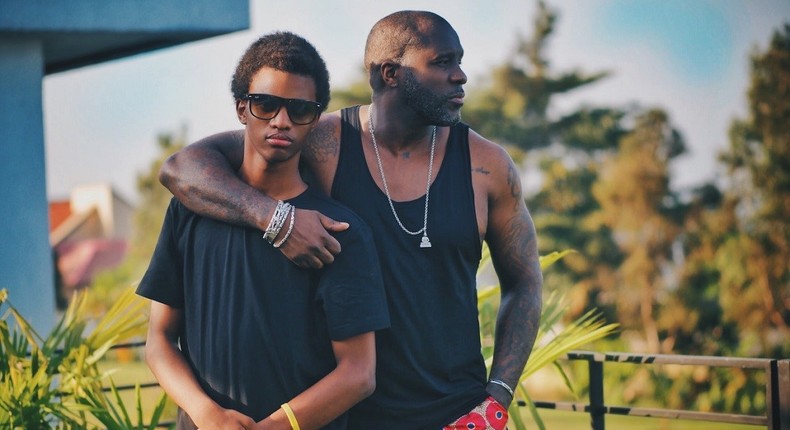 Hey dad, is there a hobby you enjoy that I don't know about?
Yes, there's a show I've recently discovered
Not really, but you could recommend something
Just something that gets my body moving
A man's hobbies are his own
If I could re-live my 20s, I'd...
...definitely make more money than I did!
...beat up a disrespectful chap I forgave. He deserved a good beating.
...spend a little more time with my own parents.
...put off getting kids a little longer
Super dad, which of these African values is the most important for fathers today?
Carrying the legacy of their fathers and forefathers. Elevating the family name.
Community. Africa is built on strong, closely-knit communities.
Fearless leadership. African fathers are defenders and protectors of those in their care
Present fatherhood. A lot of fathers nowadays disown their children and that's not the African way.
Dad, pick a statement that best describes how you think of national politics
Politics, like sports, is about the players and who plays the game to win
For national politics, "sina maoni"
After the presidency, national politics is what affects people's everyday lives
There are a lot of oldies in national politics, I'd like to see more youth
Papa, what is something mom has done for you that you really appreciate?
She's built a very happy home for all of us
We've had our troubles but I know I can always count on her
There's something but I won't share that one, it's my secret
Well, I appreciate her for everything but she still has a chance to do something memorable
Dad, who's an African legend you admire?
Which order best represents your priorities as a dad?
Guide > Facilitate > Support
Discipline > Empower > Success
Mutual respect > Friendship > Achievement
Dad, out of all your rules, how many would you say came from grandpa?
Not too many, maybe just a few
None, I don't think any of my kids could take any of them
All of them, I have a lot of respect for how I was raised
Just the ones that matter
Hey dad, what helps you calm down in tense situations?
Tense situations don't faze me, takes more than that to shake me
Don't take it from me but a nice strong drink
Handling the situation, then working off the rest at the gym
Spending time with the guys
If we could take a trip to any place in the world, where would you pick?
Egypt, I'm very fascinated by the history it still holds
Somewhere in Europe, I've always been curious about the continent
South Africa, it's one of those African countries I think I'd enjoy
Maybe South America, I love the people out there
Fearless in the face of challenges, clear resolve as a leader, and when he 'roars' people listen and act.
In touch with his heritage, carrying the legacy of those who went ahead and an advocate of African culture and values.
Strategic, systematic and extremely disciplined. He navigates the world with a clear sense of purpose and duty.
Wise counsel, sober judgment, acts with fairness and always looking for ways to bring out the best in people.
Recommended articles
Pulse Influencer Awards 2023!
Most Influential Actor/Actress
Machoka at 70: Emotions run high during Citizen TV presenter's birthday [Video]
Google boss breaks silence on termination of Andrew Kibe's YouTube channel
Top 10 African countries with the highest debt-to-GDP ratio
Africa's richest man Aliko Dangote poised to overtake another Russian billionaire Vladimir Lisin on Bloomberg billionaires list