The much anticipated Royal wedding between Meghan Markle and Prince Harry finally took place this past Saturday, 19th May and we are still high from the wedding. We can all agree that the Royal wedding fashion was literally EVERYTHING!
While a section of Internet users felt that Meghan's makeup and dress could've been more, the majority loved the simple elegance. I mean, that was a Givenchy dress people...did y'all see that fabric? Didn't crease even once after sitting. In my opinion, Meghan, looked stunning.
Back here at home, there were three parties where Kenyans could view the Royal wedding. One was the much publicized one million viewing party by Samantha Bridal that took place at the Pristine Windsor Hotel, there was another party at the award winning Lord Eroll Hotel in Runda and finally, the British High Commissioner hosted a party for the upwardly mobile class of Nairobians at his residence.
ALSO READ: Kenyans are blasting a TV fashion cop after claiming Meghan's make up was not outstanding
Most of the party attendees decided to go for the 'Royal flair' dress code seeing as they were going to watch a Royal wedding. I'm talking high fashion and fascinators...they sure got the memo. Others decided to dress like they would while attending a Kenyan wedding, some played it safe with smart outfits and others, well...they totally MISSED THE MEMO.
We have decided to take up the role of fashion police just for a day and give our unsolicited opinions on the fashion choices we saw at the various viewing parties. We mean well, so bear with us. A British royal wedding can be difficult to dress for. What does dressy formal even mean? Basically, this is a conservative occasion and one is expected to not be overly exposed; shoulders should be covered, and this is not the time to fish out your short dress or wear plunging necklines. In fact, the color of your dress matters too. In a British royal wedding, dark colored outfits are frowned upon. Again, white or any shade of white should be reserved for the bride. Outfits that scream "Hey, look at me" are a no no! This is not the time to steal the shine from the bride. The length of the dress should be knee or midi length, basically, no thighs showing. Still, dinner dresses are not exactly what to wear to a Royal wedding. A dinner dress doesn't exactly fall under the dressy formal category. The men are expected to wear a morning coat with a waist coat (David Beckham's Royal wedding look) or a lounge suit which basically means a nice formal suit in shades of blue or gray.
So, bearing these rules in mind, would The Queen approve these outfits worn by Kenyans who attended the royal wedding viewing parties?
Find out:
1. Sis decided to wear jeans and boots...guuuurl, the Queen would DEFINITELY NOT APPROVE this look.
Even if it was your sister's wedding, please, never wear jeans to a wedding. Tafadhali!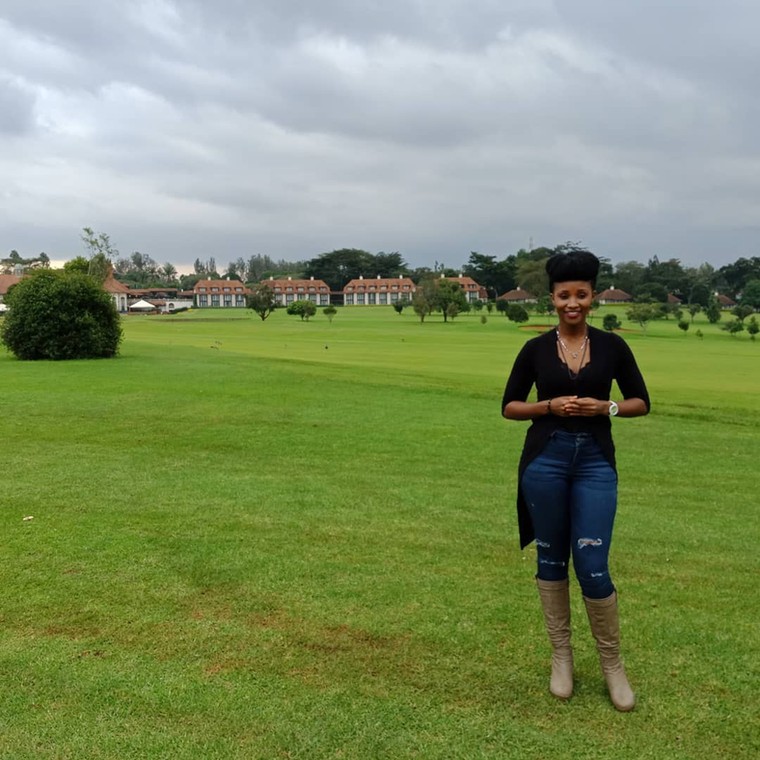 2. Luxury PR Marketer, Lucia Musau totally got the memo. The Queen would approve this look.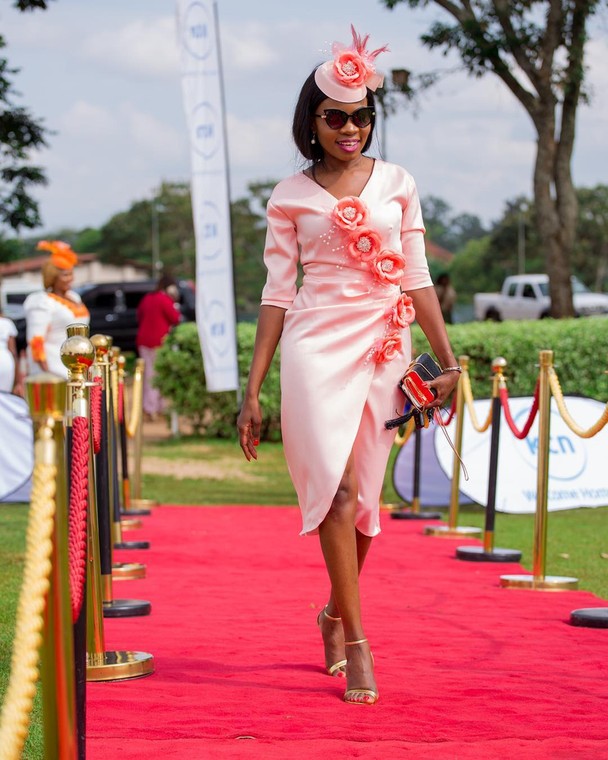 3. Radio Maisha's Mwende Macharia went for a long floral dress with a matching fascinator.
A safe, okay and even stunning look for a Kenyan wedding. For a Royal wedding though, The Queen would probably give it a strong 5 on a scale of 1-10.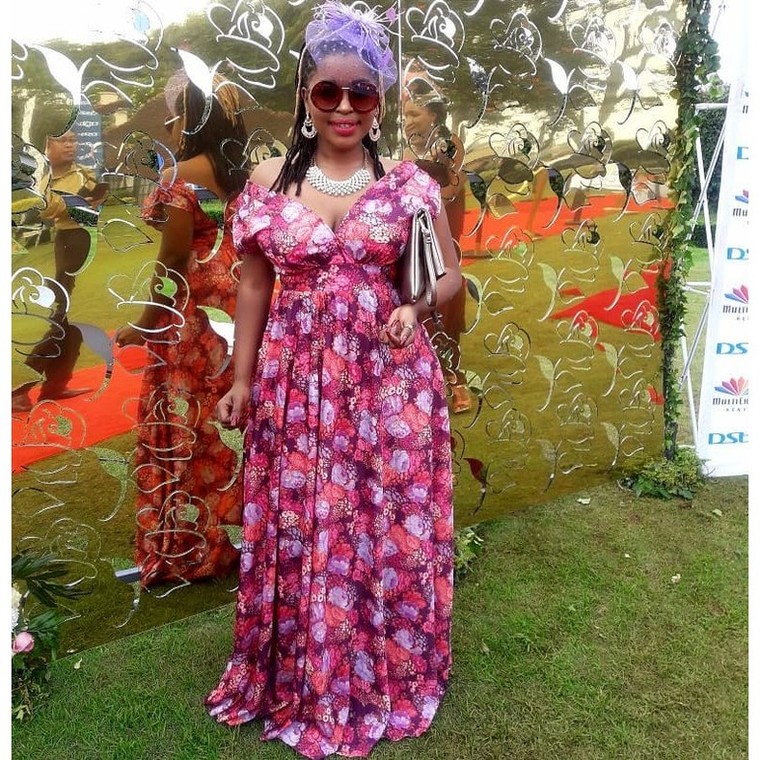 4. Dr. Catherine Masitsa of Samantha's Bridal was alright in a floral number.
That pearl necklace though...Would the Queen approve this look? Probably yes.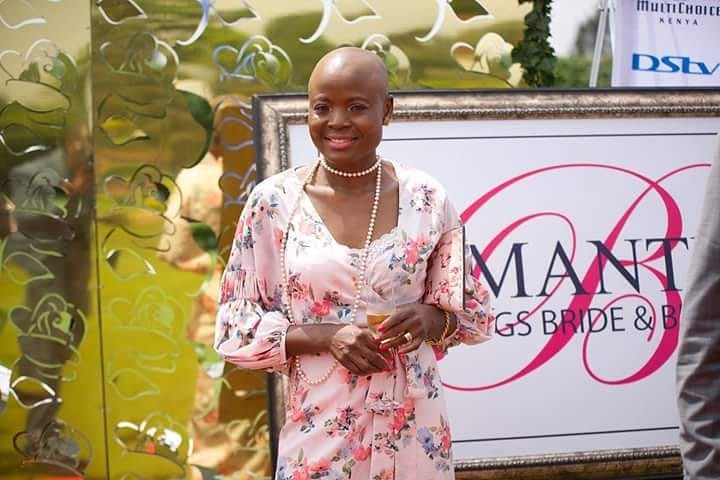 5. We are loving this gent's shirt.
We think the queen would love how different it is plus the touch of African fabric and approve the couple's look!
6. Catherine Kamau, Kate Kirwa and Queenter Mercy all went for safe outfits.
The Queen would probably approve cause of two things, the fascinators and right length of dresses.
7. Vera Sidika's peach dress with bell sleeves was quite a pretty number.
The wig looks a bit messy though, maybe a little flat ironing?...Would the Queen approve this look? We think she would get a safe pass!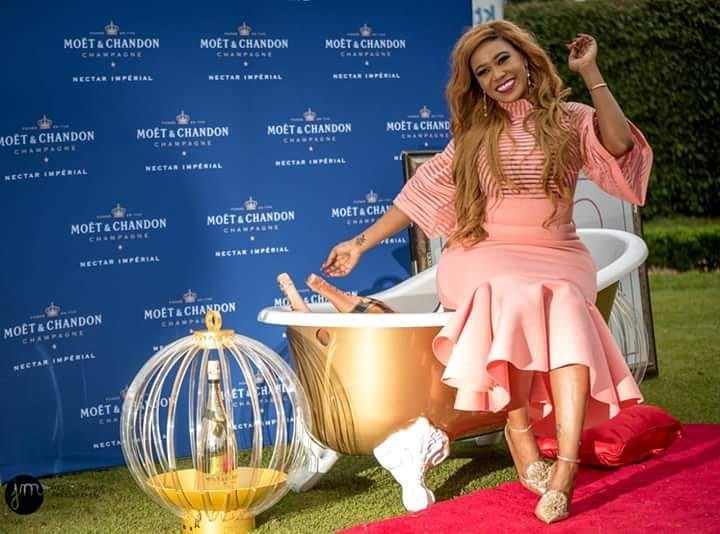 8. Sister girl decided to compete with the bride.
Unless it's part of the dress code, do not look like you're trying to steal the shine from the bride.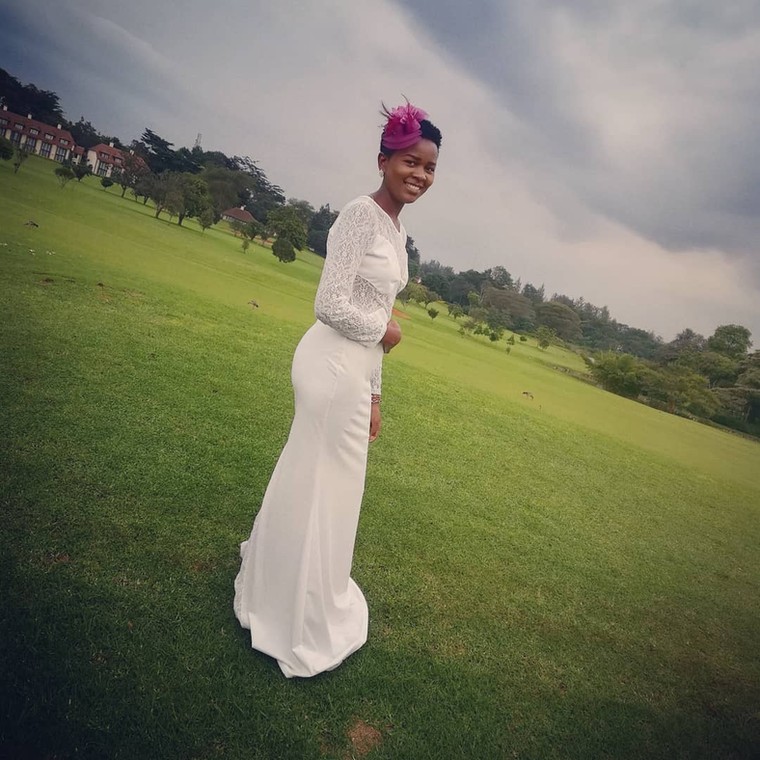 9. Betty was cute in a white tulle dress while her  younger sister Mercy wore a blue figure hugging dress with a slit.
We are not blown away by the outfits and we certainly do not think The Queen would be either.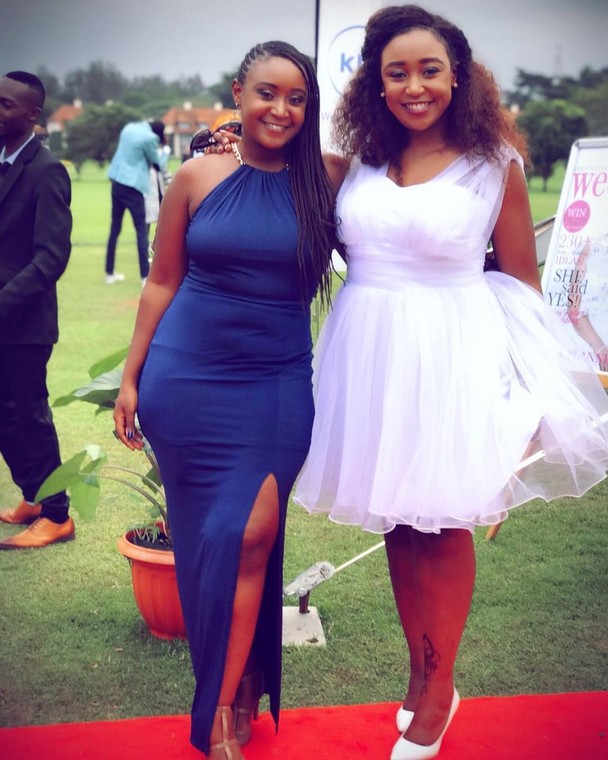 10. Bonfire Adventures' proprietors, Sarah and Simon Kabu wore age appropriate, simple outfits with a touch of Royal flair.
The Queen would approve.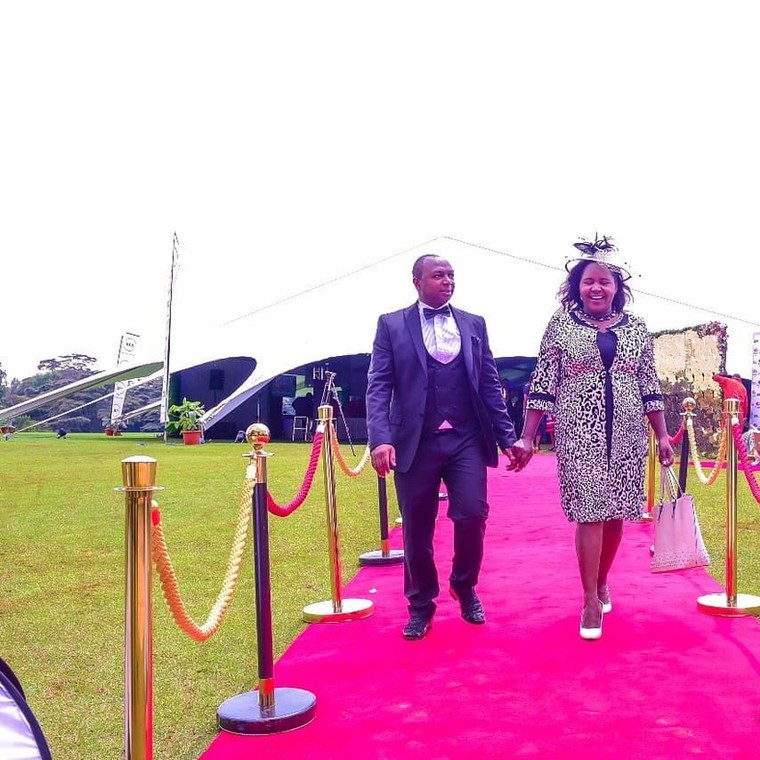 11. Kenyan fashion blogger, Fashionable Stepmom was clad in a tea length floral skirt and a fancy top.
We think this is a perfect outfit for a Kenyan summer wedding, she definitely nailed it. However, if she was attending the actual Royal wedding, the Queen would not approve the look because of exposed shoulders.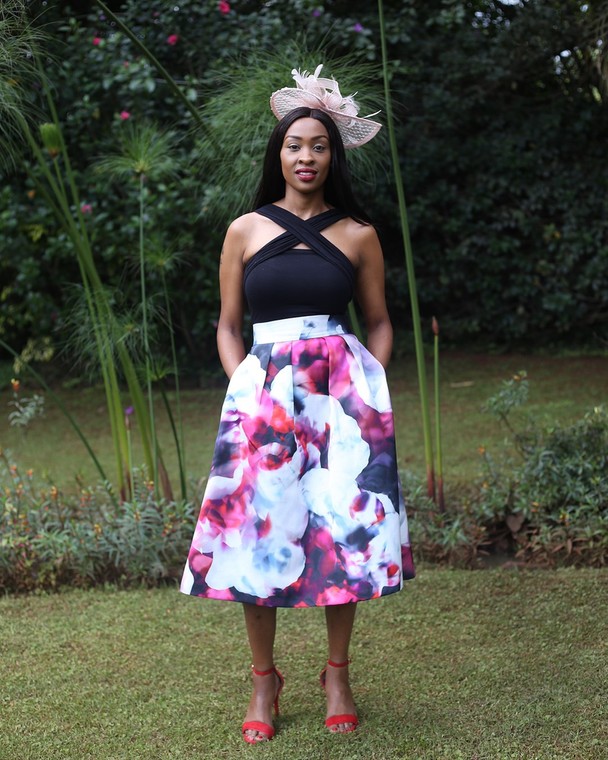 12. This trio definitely got the memo.
Even though the lady went for white outfit, she looked so stylish that we are giving her a Royal pass. The Queen would approve!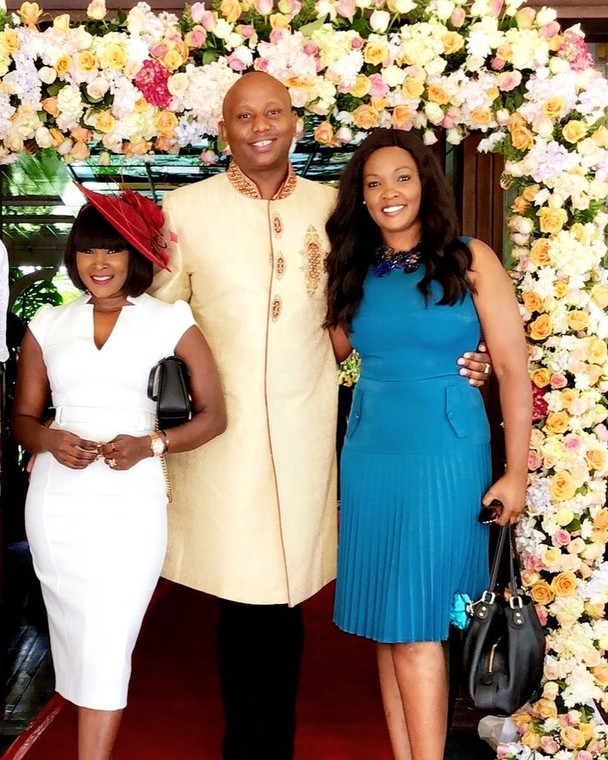 13. Hat game on point! Outfits...not so much. A safe bet though.
The Queen would probably approve for effort though.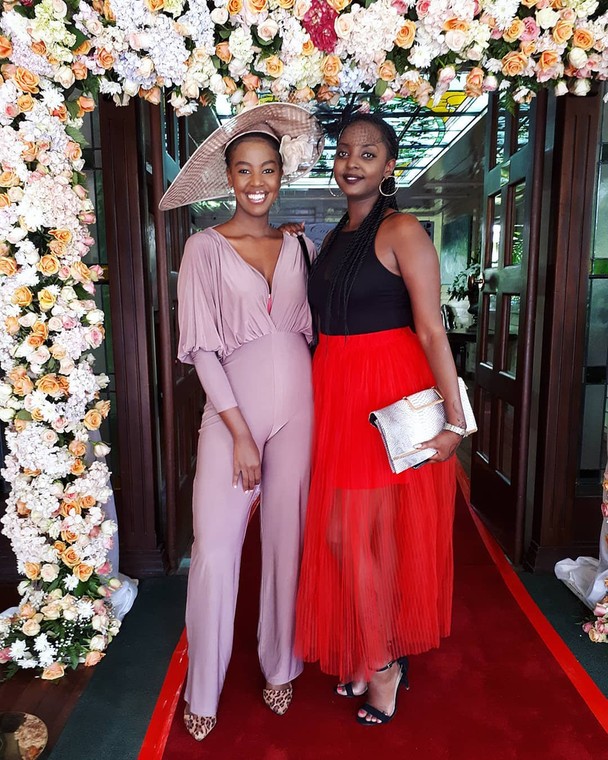 14. Simple elegance. The Queen would approve!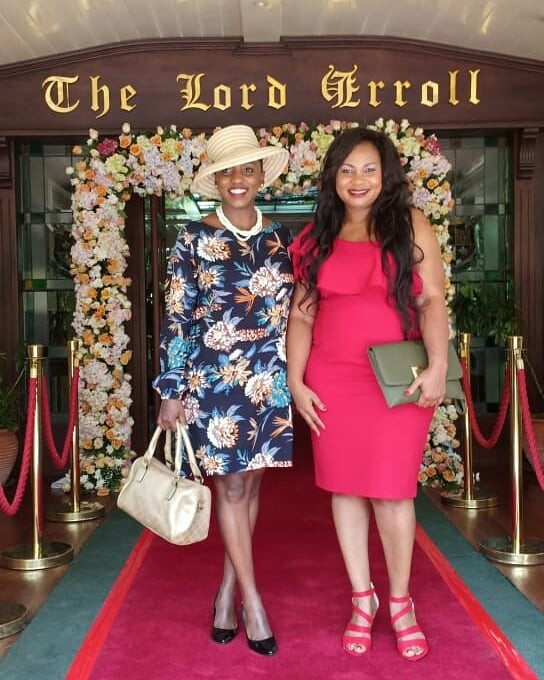 15. An okay look for a Kenyan wedding.
For a Royal wedding? Not so much. The Queen would not approve.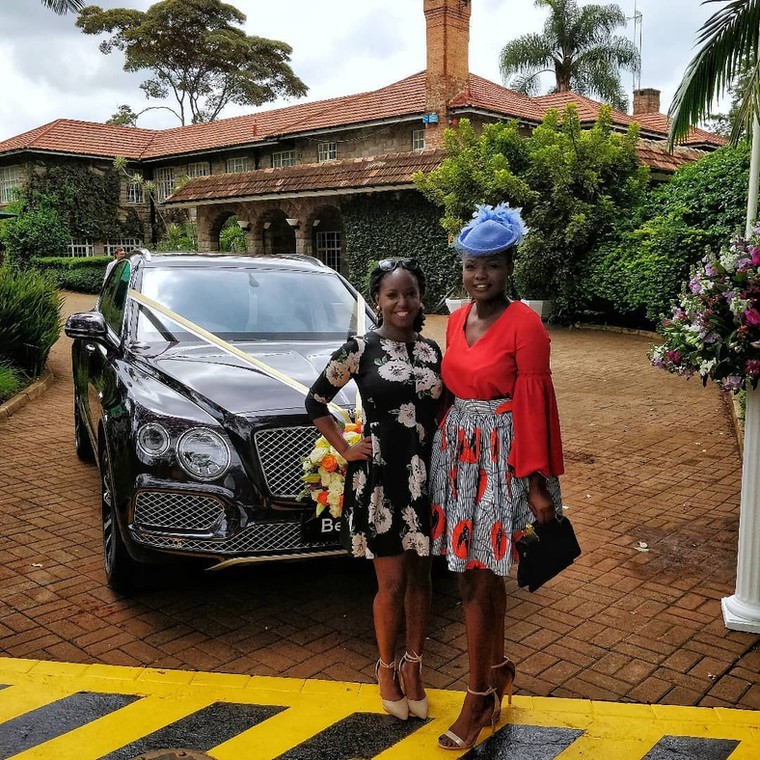 16. Connie Aluoch was pretty in a colorful outfit and a matching fascinator.
Vinie O's suit look was okay though the pants could've been a tad more fitting. The Queen would probably give them a Royal pass.
17. Linda Ongachi and her date were appropriately dressed.
We love how they're actually matching. Only thing missing was a hat or colorful fascinator to complete her look. The Queen would approve!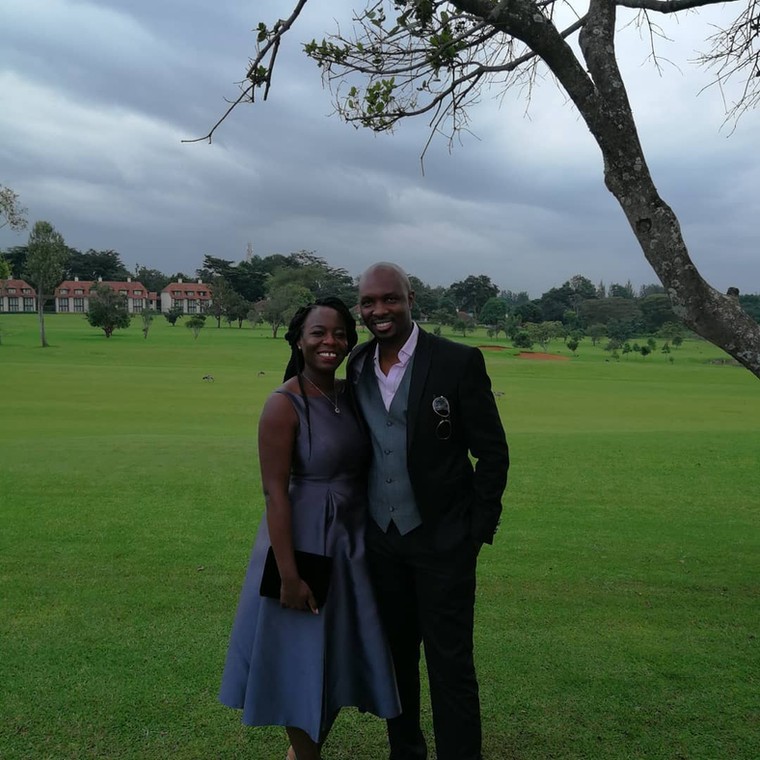 18. BFFs Suzy Wokabi and Pinky Ghelani wore matching suits and completed their looks with fascinators.
See, one rule on attending a function where the dress code is Royal flair is that if you're gonna wear a pant suit, the top and bottom must match or be made of the same fabric. So yes! The Queen would definitely approve!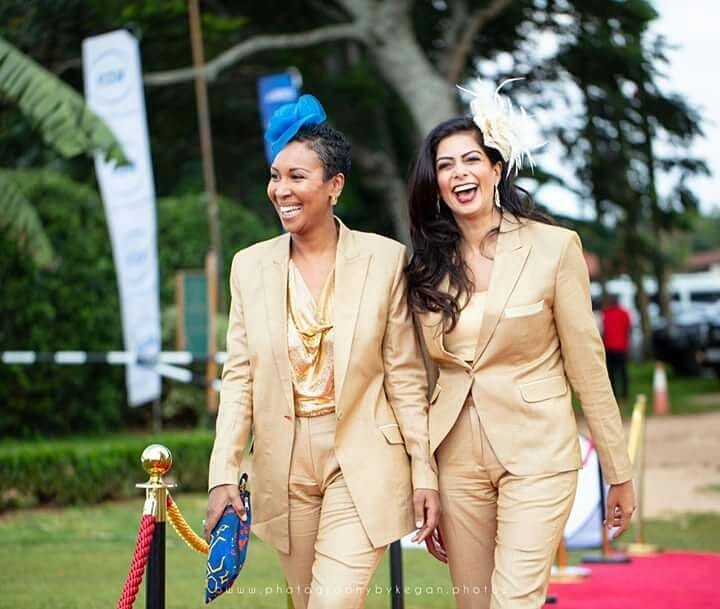 Do you agree with us? Would the Queen approve approve these outfits or nah?
ALSO READ: Harry and Meghan go straight to work after lavish wedding