Kenya under 20 squad register a good start in Madagascar
Chipu who are under the leadership of Paul Odera will be facing defending champions of the African Championships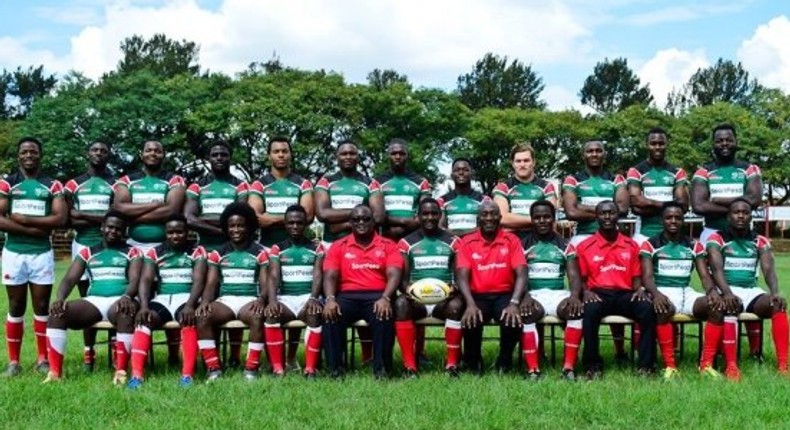 The Kenya under 20 team has qualified for the African Championships final in the ongoing leg in Madagascar.
The Chipu squad hammered Zimbabwe 34-24 on April 20, 2017, hence securing space at the finals that will be staged on Sunday April 23.
Chipu who are under the leadership of Paul Odera will be facing Namibia who are the defending champions of the African Championships trophy.
Nambia secure their spot at the finals table after walking over the host Madagascar in a margin of 66-07 in the second semi.
Chipu opened the lead in the game with a margin of 20-17 giving them confidence to own the game that was going down at the Antananaravio stadium.
Chipu Centre man Victor Matiko was named the man of the match for staging a good game.
However, Chipu's produced a number  of top try scorers, Joshua Macharia, Steve Keter, William Diffu and Michael Kimwele with Henry Ayah adding four conversions and two penalties.
According to head coach Paul Odera their defensive system helped them to absorb the pressure from opponents.
"Our tackle technique was good on most occasions and the confidence to attack from deep in our half got us two tries." Said Odera.
15. Joshua Macharia, 14. Derrick Keyoga, 13. Victor Matiko, 12. Benjamin Marshall, 11. Stephen Keter, 10. Henry Ayah, 9. Mike Kimwele, 1. Brian Ochieng, 2. Toby Francombe, 3. James Wanjala, 4. William Diffu, 5. Roxy Suchi, 6. Mark Mutuku, 7.Harold Anduvate, 8. Gabriel Adero (captain)
Substitutes16. Melvin Thairu, 17. Mike Munyua, 18. Charles Tendwa, 19. Steve Anthony, 20. Xavier Kipng'etich, 21.Edmund Anya, 22. Jeff Mutuku, 23. Stanley Isogol
More from category
Now that Ronaldo is available again, it is time for PSG to make every football fan's dream come true

Carragher calls Gary Neville a clown, mocks him for Ronaldo's decision to leave Manchester United

Manchester United risks falling for another transfer scam if they target Scamacca as Ronaldo's replacement
Recommended articles
Now that Ronaldo is available again, it is time for PSG to make every football fan's dream come true
Carragher calls Gary Neville a clown, mocks him for Ronaldo's decision to leave Manchester United
Manchester United risks falling for another transfer scam if they target Scamacca as Ronaldo's replacement
UFC fighter calls out Israel Adesanya, claims champion is avoiding him
Jared Cannonier to upset Israel Adesanya & other betting odds
Suarez to Arsenal & 8 massive summer moves that almost happened but never did