GAMING
Can you play Football Manager 2023 Offline? (All you need to know)
The release date for FM 23 has been confirmed but it remains to be seen whether this year's game can be played offline.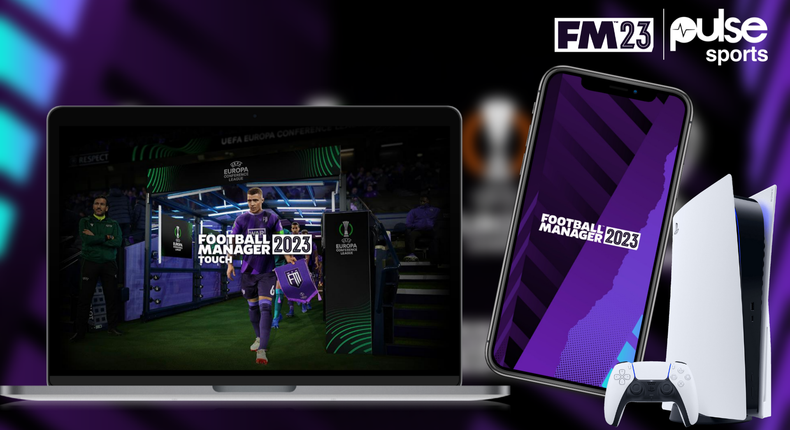 However, the good news is that Football Manager 2023 can be accessed offline, meaning you can manage your team in any place, at any time.
Although, it's important to note that a stable internet connection will be required to update the game or the game launcher, Steam.
But apart from that, Switch, Xbox and PS5 players can now access the game without the internet, with no online features requiring them to be connected.
The same can be said for FM23 on mobile and FM23 on iPad, with each edition not necessarily requiring players to be connected to the internet in order to access the game.
Does Football Manager 2023 need Wifi/Internet?
You will need a stable Wifi connection in order to download Football Manager 2023, with Steam requiring internet access in order to download the file.
FM23
The same applies to both the Mobile version and console versions of the game.
After downloading the game, you will not require internet access to play.
For PC players, you will only need the internet in order to download the latest update file or the latest update for Steam.
Console players can also enjoy FM 23 without Wifi, with only system updates and updates to the game itself requiring any kind of connection.
Football Manager 2023 Release Date CONFIRMED
Football Manager has now been confirmed for a November 8 release date and this year's edition will include licensed UEFA competitions including the Champions League, Europa League, Europa Conference League and Super Cup.
Also, for the first time ever, Football Manager will be available to play on the PS5, with the game now available on both Xbox and Playstation as well as Apple Arcade.
Further feature details have been confirmed to drop in October, with this year's edition set to be bigger and better than ever.
More from category
Top 10 video games that made our 2022 [Pulse Sports List]

'Jack Sparrow' spotted at the ESports tournament at NAICCON 2022 in Kenya

FIFA Mobile: How you can access the FIFA World Cup™ Live Event
Recommended articles
Deadly Three Lions turn Senegal's Teranga to Cubs as France rollover Poland
FIFA World Cup 2022 goalscorers [Golden Boot rankings]
FIFA World Cup 2022: All results, fixtures, scores, live standings
Round of 16 preview: Can Brazil prevent a k-drama by South Korea after Cameroon shocker?
Qatar 2022: How you can bet and win on Brazil vs South Korea
Pulse of the Day: How Dumfries and Messi showed President Joe Biden it's football, not soccer
'I'm strong'- Pele speaks amid his health scare
Why the World Cup knockout stage is a big win for Africa
Gareth Southgate: England mentally and physically prepared for penalties