Wife of popular African football star buys Italian club for Sh26m
Akosua Puni Essie paid £206,000 (Sh26 million) at an auction for the cash strapped club.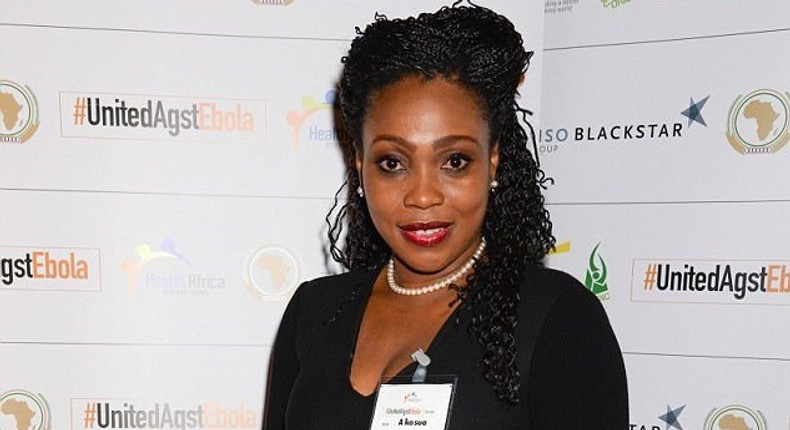 The wife of former Ghana midfielder Michael Essien has bought Italian third tier team Como.
According to reports,Akosua Puni Essie paid £206,000 (Sh26 million) at an auction for the cash strapped club.
A club statement read: "The new owner and her team wish to make both the first team and the youth team grow and become an integrated part of the city.
"They will put their efforts into creating conditions to take the team back to Serie B and to develop the club's young talents to the best of their ability."
Puni Essien describes herself as a "businesswoman, consultant, philanthropist" on her Twitter bio.
And says she is "honoured to be part of a club which has 110 years of history."
Como were relegated to Italy's third tier last season and were in Serie A as recently as the 2002-03.
However, they subsequently suffered three successive relegations and were declared bankrupt in late 2004.
They were relegated to the fifth tier in 2005 after a previous bankruptcy.
New Italian football rules, eventually allowed them admittance into Serie D in 2005-06.
This season, they sit seventh in Lega Pro and on course for a play-off place.
The new owner was Michael Essien's publicist before they got married in 2013 and she hopes she will return them back to the top.
Puni is now head of the Michael Essien Foundation, set up by the former Chelsea, Milan and Real Madrid midfielder to help the poor in his native Ghana.
Former Chelsea and Real Madrid star Michael Essien, 34, played for Greek club Panathinaikos last season and joined Indonesia's Persib Bandung on Monday.
More from category
"We're paying for every slight error" - Inter boss Inzaghi cries out after losing to Mourinho-less Roma

"It's a fantastic strike" - Graham Potter gushes over Gallagher's match-winning wondergoal for Chelsea

"I thought he did very well" - Bad news for Mendy as Kepa impresses Chelsea boss Graham Potter
Recommended articles
"We're paying for every slight error" - Inter boss Inzaghi cries out after losing to Mourinho-less Roma
"It's a fantastic strike" - Graham Potter gushes over Gallagher's match-winning wondergoal for Chelsea
"I thought he did very well" - Bad news for Mendy as Kepa impresses Chelsea boss Graham Potter
'Out of this world' - Reactions as Messi and Mbappe lift PSG to win over Nice
Klopp laments another poor Liverpool start in their draw with Brighton
'What the f***?' - 'Enraged' Verstappen to start in P8 ahead of Singapore Grand Prix