Former FKF president Sam Nyamweya suspended for 10 Years
The Football Kenya Federation (FKF) has suspended former president Sam Nyamweya from engaging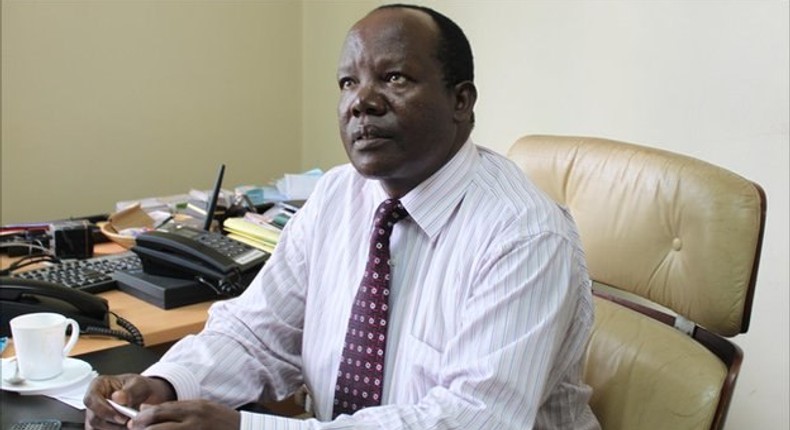 In a press statement, FKF stated that the decision was reached following a meeting convened on march 21 where it found out that Mr Nyamweya had contravened the law.
"A decision was made to suspend you from all football activities in Kenya for a period of ten (10) years from the date of this letter," part of the statement read.
The FKF gave the following reasons for his suspension:
"That contrary to the status of FIFA, CAF and FKF you have lodged a case against FKF in an ordinary court, therefore, are in violation of Article 13 f of the FKF constitution.
"Your petition number. 59 of 2017 filled in the High Court in Kenya at Nairobi seeks to stop the federation from carrying out its mandate in the management and promotion of football in this country," part of the statement read.
The federation also disclosed that Mr Nyamweya had illegally withdrawn money from its account which was meant for purposes.
"That on you own written admission you illegally withdrew a sum of Kenya shillings Two Million Five Hundred Thousand (Sh2,500, 000) which was in a federation account and which was destined for FKF Aberdares branch," the statement concludes.
The federation stated that it would present the decision during the FKF general meeting. The former FKF president resigned from his position before Nick Mwenda assumed the position.
More from category
London Marathon Gold Medalist, Amos Kipruto Speaks on close friendship with Eliud Kipchoge

Rafael Nadal speaks on complicated year after receiving award from Spanish king

Aubameyang delighted to help Chelsea
Recommended articles
London Marathon Gold Medalist, Amos Kipruto Speaks on close friendship with Eliud Kipchoge
Rafael Nadal speaks on complicated year after receiving award from Spanish king
Aubameyang delighted to help Chelsea
Why the 2022/23 Kenya Premier League has been suspended indefinitely
Why Erik ten Hag didn't field Cristiano Ronaldo against Man City
Catch up with today's top trending football news