WHAT'S BUZZIN
Mikel Arteta to Barca, will it happen?
Barcelona are losing their patience in Xavi Hernandez after dropping to the UEFA Europa League despite backing him with new signings.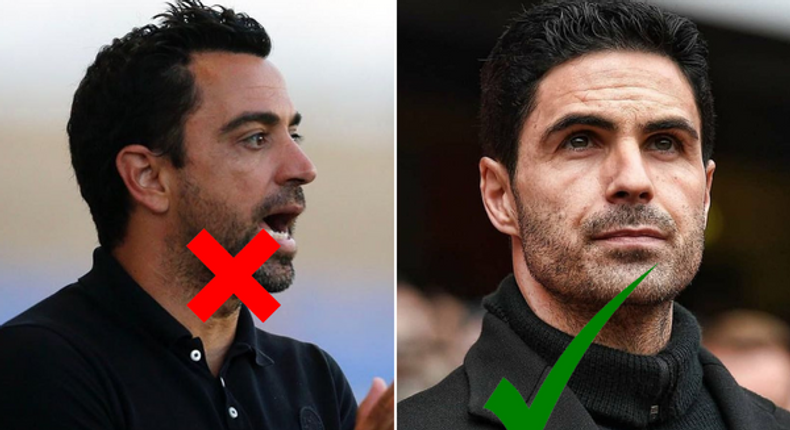 Barcelona are monitoring Arsenal manager Mikel Arteta as the potential replacement for Xavi Hernandez who also happens to be the Barcelona Legend.
Joan Laporta played down the Xavi exit rumours at some point a few games into the 2022/23 season but it is now evident that the Barcelona hierarchy are starting to lose their faith in the Spanish manager.
Arteta is on top of the Barca wish list along with some other unnamed managers also being lined up in case Xavi is sacked any time from now.
Arteta has proved himself at Arsenal this season after winning several games with the Gunners hence Arsenal are the Premier League leaders at the moment with 31 points in 12 matches played.
As it stands, it is unlikely that Arteta will quit Arsenal midseason especially now that he is hopeful Arsenal might clinch the EPL if they will continue to play well as they are doing at the moment.
Xavi Hernandez is also not ready to quit his job as he believes in patience and that's what he wants both the Barca fans and board to have at the moment.
AFP
Barca backed Xavi in the transfer window with almost every player that he wanted despite Laporta claiming that the club was broke.
Arteta was also backed by Arsenal and he has in return provided the results that Arsenal have been dreaming of in a very long time since Arsene Wenger's departure from the club.
More from category
Ronaldo seeks revenge for 2018 as Portugal and Uruguay clash in Group H

Germany remains bottom of Group E after entertaining 1-1 draw against Spain

Qatar 2022: One Neymar shy Brazil against Switzerland- Brazil vs Switzerland; Preview
Recommended articles
Ronaldo seeks revenge for 2018 as Portugal and Uruguay clash in Group H
Qatar 2022: Betting tips for South Korea vs Ghana
Germany remains bottom of Group E after entertaining 1-1 draw against Spain
Qatar 2022: One Neymar shy Brazil against Switzerland- Brazil vs Switzerland; Preview
FIFA World Cup 2022 goalscorers (Golden Boot rankings)
FIFA World Cup 2022: All results, fixtures, scores, live standings
Samuel Eto'o's potential World Cup winners look to bounce back against Serbia
'Most Overrated team of all time' -Reactions as Belgium slump to defeat against Morocco
Mask on - Why the following players are wearing masks in Qatar