Former president of Rouen FC stabbed to death
The report said that the killer "tried to escape, and fled to a nearby apartment, but was soon taken into custody."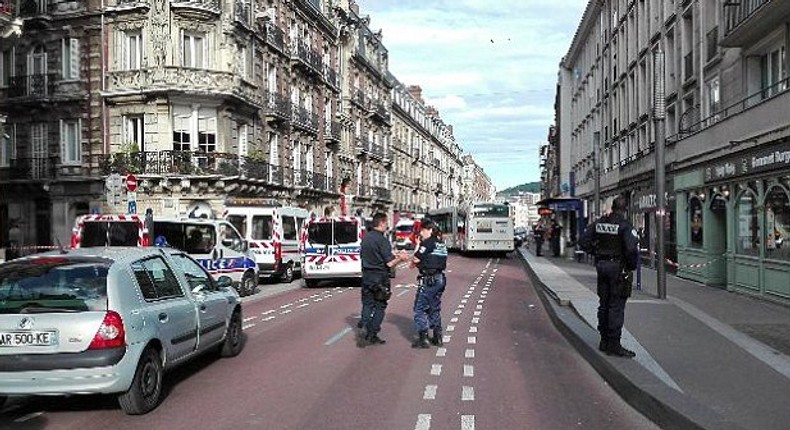 According to Daily Mail, citing the Police, Pascal Darmon's killer has been arrested.
There was 'no known motive' for killing Darmon, the Police said.
The deceased, who now runs a wine business, was killed Rue Alsace-Lorraine on Tuesday afternoon, leading to dozens of police and soldiers arriving at the scene.
The suspect, who is said to be in his 30s, locked himself in a flat opposite the wine and restaurant, and was finally arrested unhurt at 6.40pm.
Police found a handgun at the scene of the murder, but it had not been discharged, said the judicial source.
According to the source, the working theory in the incident is 'settling of scores'.
Paying tribute to Darmon this evening, Valérie Fourneyron, the former mayor of Rouen and former sports minister of François Hollande, expressed his '"immense sadness" to learn of the "assassination" of the former president of FC Rouen.
The 55-year-old Darmon was president of the club from 2005 to 2012.
His time at the club was always fraught with legal difficulties and he faced a criminal investigation over financial irregularities after leaving the club.
More from category
Suarez to Arsenal & 8 massive summer moves that almost happened but never did

Mikel, another Nigerian among 10 of Premier League's greatest African players of all time

Bob Munro, MYSA founder awarded Canada's highest honour
Recommended articles
Suarez to Arsenal & 8 massive summer moves that almost happened but never did
Sonko promises to take Conjestina for prayers to help her bounce back
'I got him for you'- Kamaru Usman teases Leon Edwards with Jorge Masvidal K.O
2022 StanChart Nairobi marathon dates announced
Most memorable Lewis Hamilton victories at Silverstone
Mikel, another Nigerian among 10 of Premier League's greatest African players of all time