EFL
Klopp angry due to absence of VAR IN Liverpool vs City clash
Jurgen Klopp has questioned why there was no VAR during the Manchester City vs Liverpool Carabao clash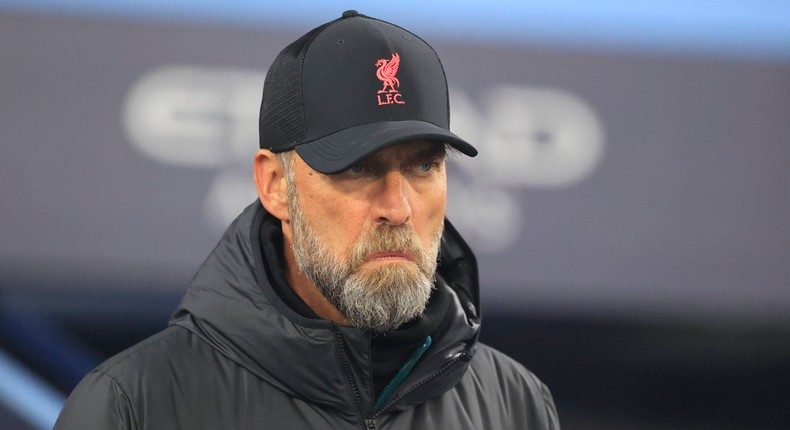 VAR usually comes into effect during the semi-finals of the Carabao Cup but the Liverpool manager feels there were decisions that required the use of VAR in yesterday's clash.
"The first chance of Haaland, at the start of the game, was offside. "You don't know? Yes it was. I tell you. That gives the game direction.
"It was like, bump, 'oh my god, they are through', it was offside, but no flag up, and it gives you a bad feeling. I would say if we had VAR, the referees are used to VAR, and all of a sudden you tell them not today.
"It looked like in a couple of situations they were waiting for it, or thinking there was still VAR. But there were a couple of offside decisions, where everyone in the stadium was convinced they were offside. We'll never know probably because we can't play them back.
AFP
"But it makes sense if you play a competition and everywhere is VAR, why not, especially in a game like this. I understand in earlier rounds it's not possible on all levels, but this, City-Liverpool, all the technical things are here, so why shouldn't we use it?" Lamented Klopp.
Despite airing his lamentations during the post-match conference, he also acknowledged the fact that City caused problems for his team but they were able to handle the pressure.
More from category
Leopards upset Bullets, Talanta wreck Wazito

How Ten Hag's phone call to complete unlikely transfer failed

January deadline day transfer winners & losers list
Recommended articles
Leopards upset Bullets, Talanta wreck Wazito
How Ten Hag's phone call to complete unlikely transfer failed
January deadline day transfer winners & losers list
Kenya Police thrash hapless Mathare United
NSL side Fortune Sacco refutes disbandment reports
Conte hospitalised & other football stories making headlines today
Kun Aguero reveals future club after football comeback
Kenyan striker Masoud Juma joins Saudi side Al-Faisaly
Chelsea star under investigation after TikTok video went viral