Watch Floyd Mayweather v Conor McGregor LIVE here
Don't worry. You can still watch the money fight at home.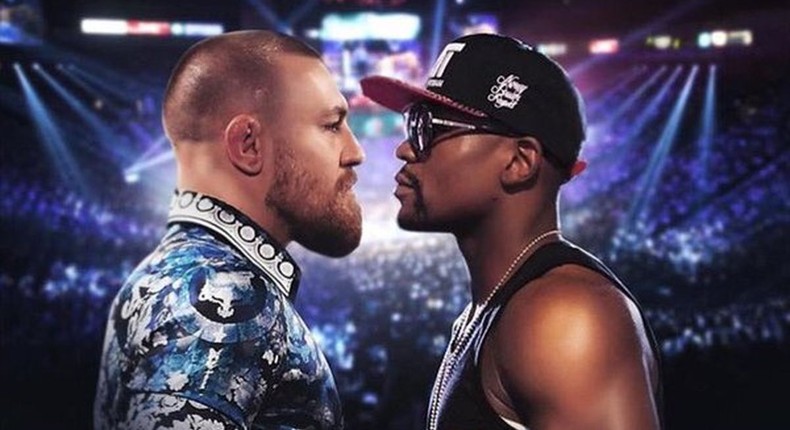 The much-awaited boxing fight between the undefeated Floyd Mayweather Jr and Conor McGregor will be aired live on SuperSport.
According to a statement obtained by P Live from SuperSport, its premium users will watch the richest contest at no extra cost on Sunday.
"Having taken trash-talking to record levels of excess, top fighters Floyd Mayweather jnr and Conor McGregor now must back up their wild boasts where it counts – in the ring.
"This weekend, the pair will do so amid a wave of hysteria and Las Vegas shtick, with DStv's SuperSport broadcasting the action in the early hours of Sunday morning (from 1am CAT) on SuperSport 2.
"Unlike many other broadcasters around the world, such as the US, where viewers must pay $99 to watch the fight, SuperSport's Premium customers will receive it at no additional cost," the statement read.
Mayweather will be aiming for a record 50th successive win as a professional. McGregor, for all the hype, will be engaging in just his first pro contest. Yet this fight has more to do with marketing smoke and mirrors than boxing. Both will cash in like never before with their superstar status guaranteeing millions of eyeballs on televisions around the world.
More from category
Cameroon vs Serbia Live

Ballistics launched in multiple cases of fan violence in Turkish Super Lig

Qatar 2022: Cameroon vs Serbia [Live]
Recommended articles
Cameroon vs Serbia Live
Qatar 2022: Cameroon vs Serbia [Live]
Ballistics launched in multiple cases of fan violence in Turkish Super Lig
Lions deliver again for Africa, send Golden Generation to the mud - Pulse of the Day
'No pressure'- Song on Cameroon's next game vs Serbia
What Granit Xhaka said to Gabriel Jesus and other stories making headlines in football today
Ronaldo seeks revenge for 2018 as Portugal and Uruguay clash in Group H
Qatar 2022: Betting tips for South Korea vs Ghana
Germany remains bottom of Group E after entertaining 1-1 draw against Spain