Rudisha, Kemboi to head international athletics bodies
Top Kenyan athletes David Rudisha and Ezekiel Kemboi have been appointed to head key international athletics bodies.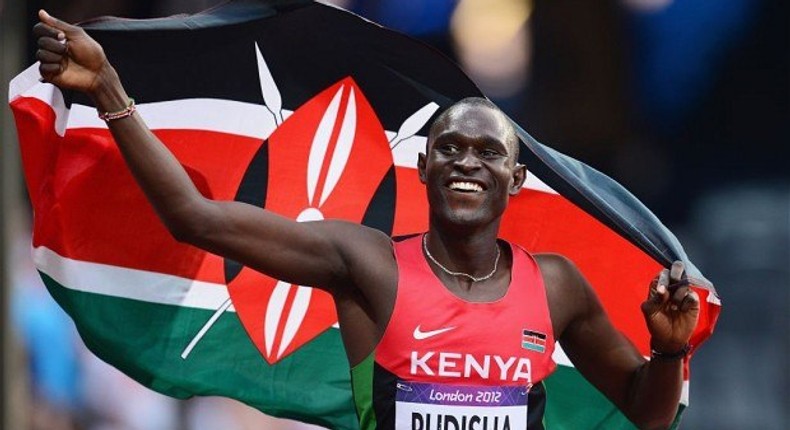 Two-time 800m Olympic and World Champion David Rudisha is now the President of Confederation of African Athletics (CAA) Commission.
Rudisha's appointment was made by AAC president Ahmad Kalkaba Maboum who also appointed four other new members to the body.
"The president of the African Athletics Confederation has chosen you for many objective reasons to lead the destiny of this important commission," CAA secretary Lamine Faty, said in a letter to Rudisha.
Rudisha will replace the outgoing president, Namibian legendary sprinter Frankie Fredericks.
He will serve alongside Vice President, Mary Onyali Amagbemi of Nigeria the 200m Atlanta Olympics bronze medalist, while Hakim Toumi of Algeria and Amandine Alou Affuoe of Ivory Coast will serve as members.
Rudisha, 27, will pick the remaining three members from Ethiopia, South Africa and Cameroon.
Speaking after his appointment, Rudisha said he was humbled and grateful to have been appointed by the CAA and promised to ensure that all the athletes' voices are heard.
At the same time, World steeplechase champion Ezekiel Kemboi has been appointed to the IAAF Athlete's Commission.
Kemboi will join Britain's women's world marathon record holder, Paula Radcliffe, Brazilian pole vaulter Fabiana Murer, Michael Frater of Jamaica, Alina Talay of Belarus and American heptathlete Ashton Eaton as the new appointees of the 18-member commission.
They will serve at the commission for a period of three years.
"As an IAAF Commission member I will try to use that capacity to market Kenya to the rest of the world. It is a great thing to be recognised and handed this appointment," Kemboi said.
More from category
Records broken in the 2022 FIFA World Cup

Samba Boys dance around K Warriors in the R16 party, to face Croatia next

Croatia are shootout kings and the Samba Boys are dancing again
Recommended articles
Records broken in the 2022 FIFA World Cup
Samba Boys dance around K Warriors in the R16 party, to face Croatia next
World Cup hits and misses: Brazil qualifies for the quarter-finals
Croatia are shootout kings and the Samba Boys are dancing again
Qatar 2022: Another Andalucian battle in Qatar as Morocco prepare for grudge match against Spain
What Cody Gakpo has said about his future amid the Manchester United interest
Ex-Super Eagles and Manchester United star warns Cristiano Ronaldo over ₦92.3b Saudi Arabia move
Strange events that have happened at 2022 FIFA World Cup tournament
Armed robbers break into Raheem Sterling's UK home on night before win against Senegal