Government rules out possibility of SuperSport return
Other broadcasters can come in to fill the gap left by SuperSport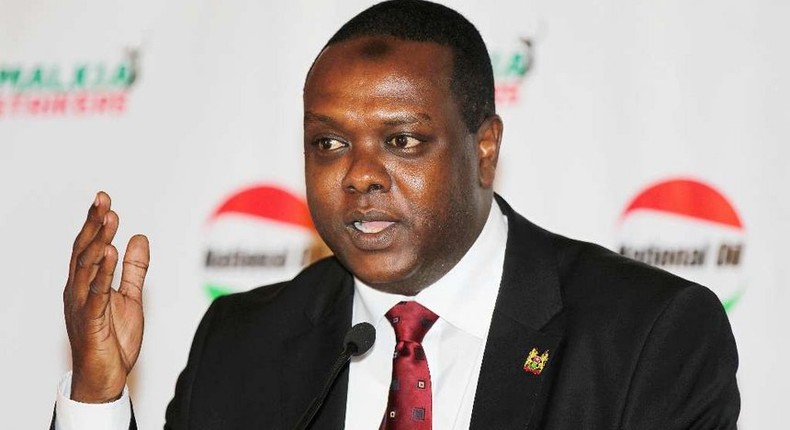 The cabinet secretary for Sports Hassan Wario has dismissed the possibility of SuperSport coming back to the Kenyan Football.
Wario who was speaking during the launch of Adak's strategic plans said that SuperSport had talked to him before they exited the Kenya Premier league.
"I don't think there is any chance of them (SuperSport) coming back. They spoke to me before leaving and explained their decision to quit was majorly influenced by poor working conditions caused by a breakdown in relationship with the Kenya Premier League Limited.'' Said Wario
Wario alternatively urged other troupes to come in and fill the gap left by SuperSport.
But despite Wario's sentiments, the Former Football Kenya Federation president Sam Nyamweya is determined to lure SuperSport back to the Kenya Premier League after they terminated their contract with the league.
Sam Nyamwea has written to SuperSport International asking them to reconsider thier decision of pulling out as the official broadcasters of the Kenyan Premier League.
"As a person who signed the Memorandum of Understanding between FKF and KPL, I have appealed against a Sports Disputes Tribunal ruling, which may have triggered this scenario." Said Nyamweya.
In a letter addressed to SuperSport head of Acquisition and Legal, Mr Brandon Foot, Nyamweya, said: "I am persuaded that although complex, the issues (breach of contract) you have raised can be resolved through dialogue and/or mediation so that the socio-economic impact of your decision is mitigated for the good of all parties," Nyamweya said.
Supersport has contributed to Kenyan football what no other broadcaster has done, sometimes under challenging and tumultuous circumstances but have been steadfast in their partnership.
Supersport had been the broadcast rights holder of the Kenyan league since 2008 until their move three weeks ago.
More from category
Jesus Baby Bukayo Saka reveals the importance of God in his career

Pele: All you need to know about Brazil's all-time top goal scorer and legend

Samuel Eto'o filmed kneeing a supporter in the face in Qatar [Video]
Recommended articles
Jesus Baby Bukayo Saka reveals the importance of God in his career
Pele: All you need to know about Brazil's all-time top goal scorer and legend
Samuel Eto'o filmed kneeing a supporter in the face in Qatar [Video]
'There can never be two Mbappe's!'- Bukayo Saka on being compared to Kylian Mbappe
When Sterling will return for the World Cup and other stories making headlines today
Records broken in the 2022 FIFA World Cup
Samba Boys dance around K Warriors in the R16 party, to face Croatia next
World Cup hits and misses: Brazil qualifies for the quarter-finals
Croatia are shootout kings and the Samba Boys are dancing again