What you need to pay for Floyd Mayweather v McGregor fight
This is why it's called The Money Fight!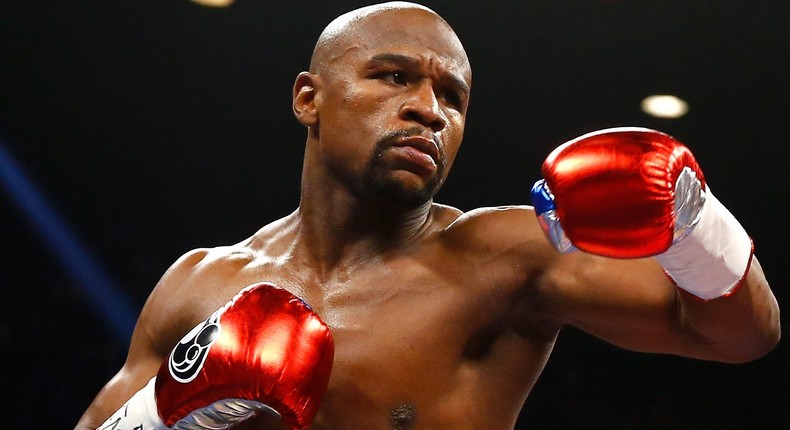 The much-awaited boxing fight between Floyd Mayweather and Conor McGregor is around the corner and everyone is talking about it.
By now, we all know that the fight will be staged at the T-Mobile Arena in Paradise, USA on Saturday August 26 as from 3:00pm (8:00am Kenyan time) but you should take a keen eye on what you should pay to watch the event live.
Tickets, which have run out in many of the ticket-selling portals will trade at a price ranging from 1410 USD (Kshs145, 794) for persons sitting away from the ring.
If you want to sit at the ringside area, you'll have to pay a whopping 11,742 USD which is equivalent to about Kshs 1.2 million.
Mayweather is the undefeated eleven-time five-division professional boxing world champion while McGregor is the current UFC Lightweight Champion.
More from category
"We're paying for every slight error" - Inter boss Inzaghi cries out after losing to Mourinho-less Roma

"It's a fantastic strike" - Graham Potter gushes over Gallagher's match-winning wondergoal for Chelsea

"I thought he did very well" - Bad news for Mendy as Kepa impresses Chelsea boss Graham Potter
Recommended articles
"We're paying for every slight error" - Inter boss Inzaghi cries out after losing to Mourinho-less Roma
"It's a fantastic strike" - Graham Potter gushes over Gallagher's match-winning wondergoal for Chelsea
"I thought he did very well" - Bad news for Mendy as Kepa impresses Chelsea boss Graham Potter
'Out of this world' - Reactions as Messi and Mbappe lift PSG to win over Nice
Klopp laments another poor Liverpool start in their draw with Brighton
'What the f***?' - 'Enraged' Verstappen to start in P8 ahead of Singapore Grand Prix