KPL penalizes Muhoroni Youth boss
The Muhoroni Youth boss is in trouble for misconduct.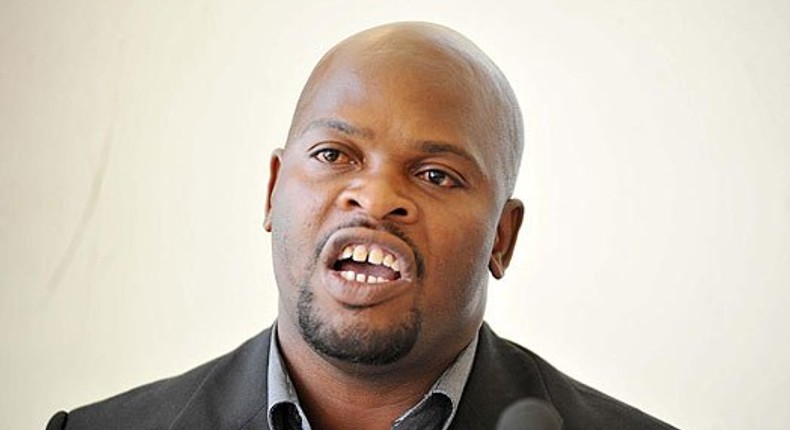 Kenyan Premier League's Independent Disciplinary and Complaints Committee (IDCC) has penalized Muhoroni Youth and its chairman Moses Adagala.
The country's football disputes resolution body has found Adagala and Muhoroni Youth fans guilty of causing trouble during their league match against Kakamega Homeboyz played on 26 March.
The Kakamega-based club had been awarded points in the initial stage of the case and Muhoroni Youth's miseries have now been compounded with a fine of Sh400, 000.
Their boss Adagala has also been fined Sh200, 000 and a 60-days ban from attending Kenyan Premier League matches.
"The tribunal finds and holds as follows: The chairman of Muhoroni, Mr. Moses Adagala and the supporters of Muhoroni breached the rules of Kenyan Football. Rule 3.3 of the rules provides that 'Members and spectators are only allowed to attend or participate in the matches on condition that they observe the rules. Anyone who violates the rules can be ordered to leave the venue of the match. If they refuse to leave they can be removed by force and will face additional penalties and sanctions.
"Rule 3.4 (a) stipulates the responsibility of clubs for the conduct of their members and supporters. The facts relayed above and in the oral hearing, confirm that Mr. Moses Adagala and Muhoroni Youth Football Club are guilty of the charges laid against them," a statement on KPL web-portal read.
This ruling comes a few minutes after the league docked Tusker three points for an offense against Zoo Kericho.
More from category
Pulse of the Day: How Dumfries and Messi showed President Joe Biden it's football, not soccer

'I'm strong'- Pele speaks amid his health scare

Why the World Cup knockout stage is a big win for Africa
Recommended articles
Pulse of the Day: How Dumfries and Messi showed President Joe Biden it's football, not soccer
'I'm strong'- Pele speaks amid his health scare
Why the World Cup knockout stage is a big win for Africa
Gareth Southgate: England mentally and physically prepared for penalties
Tyson Fury challenges Oleksandr Usyk after an easy win against Derek Chisora
FIFA World Cup Qatar 2022 Fixtures
FIFA World Cup 2022: All results, fixtures, scores, live standings
Messi marks 1000th career game with a goal to help Argentina advance to the quarter-final
FIFA World Cup 2022 goalscorers [Golden Boot rankings]