Kabras Sugar Racing unveils unique car for duty
The sleek and sturdy cars are being rebuilt in Belgium ahead of the regional competition.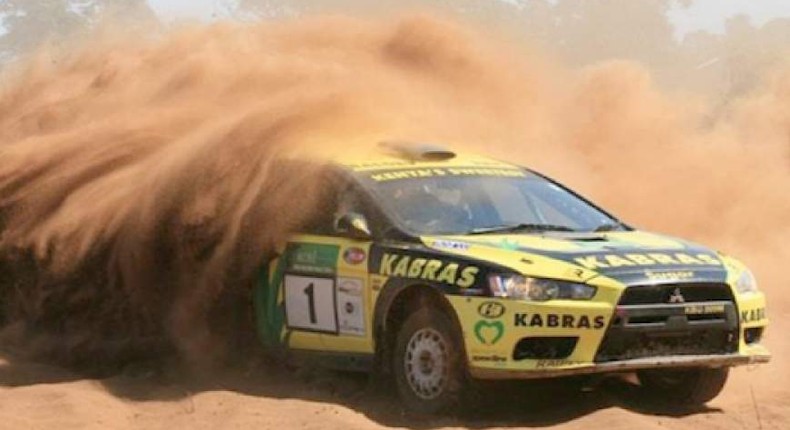 Kabras Sugar Racing has announced the car which its team will use in the 2017 East African Safari Classic Rally.
The Kabras Sugar team has been using Mitsubishi Lancer Evolution 10 R4s in the Kenya national rally championship but they have decided to use the sleek and sturdy Porsche 911, a machine they have used in the past two Safari Classics.
Three Porsche 911s are therefore currently enjoying a full strip and rebuild in Belgium under the watchful eye of BMA Chief, Bernard Munster before they are handed to drivers; Onkar Singh Rai, elder brother Tejveer Singh Rai and Kenya's three-time national rally champion Baldev Singh Chager.
While Tejveer and Onkar will be making their second and third Safari Classic appearances respectively, multiple ARC Safari Rally champion Chager will be making his Safari Classic debut: an experience he is certainly savouring.
Amongst Kenya's most decorated rally drivers, Chager has co-driven for Onkar in the last two Safari Classic events. The duo's most memorable Safari Classic achievement was winning the long and energy-sapping stage at Parane in 2013, en route to a top ten finish.
Onkar made his rallying debut on the 2010 Guru Nanak Rally in an ex-Chager Subaru. A quick driver and fast learner, Onkar deservedly clinched the coveted KNRC Division One and Two championships in his seven-year racing career. Tejveer has yet to lay claim to a championship title, but has earned numerous top ten finishes in the KNRC as a Division One driver.
The rally is scheduled for 23rd November to 1st December across Kenya and Tanzania.
More from category
Another billionaire prepares to buy Manchester United just hours after Elon Musk's joke

Cavani, Marcelo, Willian and other big-name players still without a club

Ikpeba gives major reason why Arsenal will fumble Top 4 again this season
Recommended articles
Another billionaire prepares to buy Manchester United just hours after Elon Musk's joke
Cavani, Marcelo, Willian and other big-name players still without a club
Ikpeba gives major reason why Arsenal will fumble Top 4 again this season
Ikpeba advises Manchester United to grant Cristiano Ronaldo his wishes
Hellas Verona slammed with €15000 fine, face investigation over alleged Osimhen racist chants
Anthony Joshua preaches discipline ahead of rematch against Oleksandr Usyk