Top Kenyan Rugby player speaks after reports of him missing went viral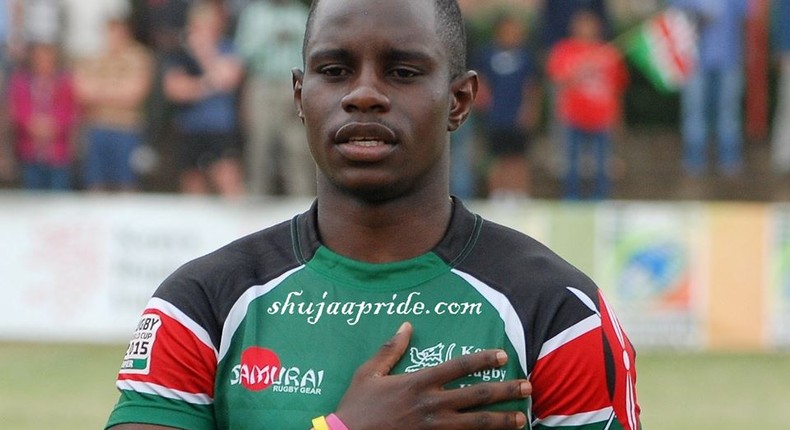 Top Kenyan rugby player attached to Kenya Harlequins Lyle Asiligwa who had been reported missing, has been found.
In a tweet seen by Pulselive.co.ke, Asiligwa stated that he was okay and people should not worry, without giving details of what transpired until he was reported missing.
"I'm ok. Not to worry" sorry for the panic.. I'm Ok," tweeted Lyle Asiligwa.
The Kenya Rugby Union also affirmed that indeed Asiligwa, was well and thanked all who spread the word about his whereabouts.
"We've found him! Thank you so much for helping us. Lyle is okay. ",  tweeted Kenyan Rugby Union.
Earlier on, it had been reported that the player was last seen at Muthure , Gitaru on early Monday morning (19/11/2018) driving a black Toyota Fielder.
The information was confirmed by the Kenya Harliquins Chairman Ralph Nzomo  who hinted that investigations had been launched to trace his whereabouts.
Lyle Asiligwa reported Missing
ece-auto-gen
"Lyle Asiligwa is missing. Have you seen him or heard from him? Last seen in Muthure, Gitaru area on the early morning of Monday 19/Nov/2018. He was driving a black Toyota Fielder. Please share any information you may have with or ." Read a Tweet.
ece-auto-gen
Away from the field, Asiligwa studied Communication  and Journalism, specialising in Communication Development.
Asiligwa last played for Kenya Simbas in 2017 under former coach South African Jerome Paarwaters at the Four Nations tournament in Hong Kong.
During that time he picked an injury that kept him out for several months.
More from category
FIFA World Cup 2022 goalscorers (Golden Boot rankings)

Day 12 Roundup: Belgium, Germany tell World Cup 'e go be' as Morocco, Japan top their groups

Why Roberto Martinez is no longer the coach of Belgium
Recommended articles
FIFA World Cup 2022 goalscorers (Golden Boot rankings)
Day 12 Roundup: Belgium, Germany tell World Cup 'e go be' as Morocco, Japan top their groups
Why Roberto Martinez is no longer the coach of Belgium
FIFA World Cup 2022: All results, fixtures, scores, live standings
Qatar 2022: Cash-out with this betting tips for England vs Senegal
Qatar 2022: Cash-out with this betting tips for Netherland vs USA
Belgium's not-so golden generation crash out after disappointing Croatia draw
Nike team up with Liverpool shareholder LeBron James in honour of Merseyside club
'I won't apologise!'- Luis Suarez to Ghana