Victor Wanyama named African Player of the Month for January
Wanyama beat other contenders such as Liverpool's Sadio Mane, Chelsea's Victor Moses and Manchester City's Yaya Toure for the award according to New African Soccer.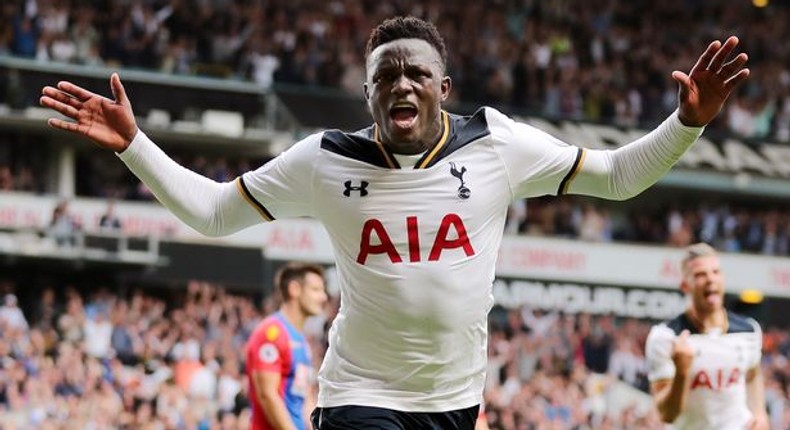 Harambee Stars skipper and Tottenham midfielder Victor Wanyama was on Wednesday named the English Premier League (EPL) African Player.
Wanyama has been a consistent and reliable figure at the heart of the Tottenham's defence, helping the North London side to their current third place position, ten points behind table toppers Chelsea.
Tottenham's manager Mauricio Pochettino has hailed the Wanyama and Mousa Dembele's central midfield partnership as key to Spurs' performance this season.
While Pochettino's attack and defence are expected to have their praises sung following another impressive performance the Argentine coach has acknowledged Wanyama and Dembele were central to his side's success.
"Always they provide very good balance to the team - in possession and out of possession," Pochettino insisted.
Wanyama is the only player to feature in all of Tottenham's Premier League games this season and continues to go from strength to strength, with few able to match his physicality.
Tottenham's full-back Danny Rose on Wednesday revealed Wanyama was Tottenham's toughest player according to him.
"I've run into him a couple of times in training and I've come out winded," he told Soccer AM. "Yeah, he's hard as nails."
Club legend Ledley King has described Wanyama as a "calming influence" on Pochettino's team.
King has been very impressed with the speed of Wanyama's impact, having previously played under Pochettino on the South Coast.
"In his first season here Victor has been one of our best players and already a fans' favourite," King told Tottenham's official website.
"He played under the manager at Southampton and Mauricio knew what he could do, knew his capabilities and knew what he was bringing to the club.He's been great. He's so strong, wins the ball back, he can play and is a calming influence on the team as well," King said.
Fans voted on various media platforms for their favourite candidate for the award.
More from category
Marcus Rashford makes Manchester United history as England thrash Wales to set up Senegal clash

Qatar 2022: Wales vs England [Live]

Details of Onana's letter after first team suspension
Recommended articles
Marcus Rashford makes Manchester United history as England thrash Wales to set up Senegal clash
Qatar 2022: Wales vs England [Live]
Details of Onana's letter after first team suspension
FIFA World Cup 2022: All results, fixtures, scores, live standings
Revealed: Top 5 biggest matches of World Cup so far – according to Twitter
Qatar 2022: 2 sure betting tips and correct score for Poland vs. Argentina
'The Nation first and forever' - Onana speaks out after being exiled from Cameroon national team
Tunisia vs France - Carthage Eagles aim to avoid 'shameful' exit vs Mbappe's Les Bleus
Qatar 2022: Betting tips for Costa Rica v Germany