Karun unveils her baby's face for the first time ever (Photo)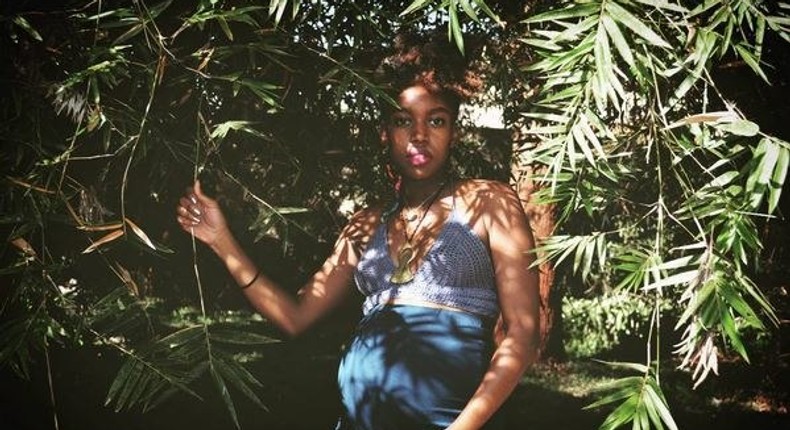 Earlier this year, Miss Karun jetted back into the country under unclear circumstances…
We later came to learn that she was 9 months pregnant in a media interview with WG Live and that is why she was back.
Speaking to WG Live about her journey to early motherhood, Karun said "There is this common myth that when you have a child your life is basically over. And I can see why that could be a thing but honestly, in people's lives that I've seen, it's only enhanced their sense of self even more… Their sense of purpose… It can definitely take away from the time of what you'd wanted to do as a person but I think that, in the end, man – you're just 100 times stronger. But also… I haven't give birth yet so I guess I can't completely attest to that!"
It seems that Karun is enjoying the joys of motherhood so far and she recently shared the photo of her first born son, who is healthy and well fed.
Recommended articles
African countries with the highest divorce rate
Machoka at 70: Emotions run high during Citizen TV presenter's birthday [Video]
Diwali 2022: Is Monday a public holiday in Kenya?
Akothee finally reveals reasons for separating from Omosh 1 month after wedding
Man, once a 'billionaire', recounts how he lost wealth, now sells his book on streets [Video]
Details of Ngina Kenyatta's luxurious restaurant
Zero Chills! Jackie Matubia's advice for Milly Chebby amid the unfollow drama
Nigerian royal dignitaries, including four kings and a queen, expected to attend Museveni's 50th wedding anniversary celebrations
Mzee Kibor's will made public, revealing how vast wealth and millions will be distributed