Juliani on his break up with Brenda Wairimu: What really happened?
Juliani opens up for the first time on break up with Brenda Wairimu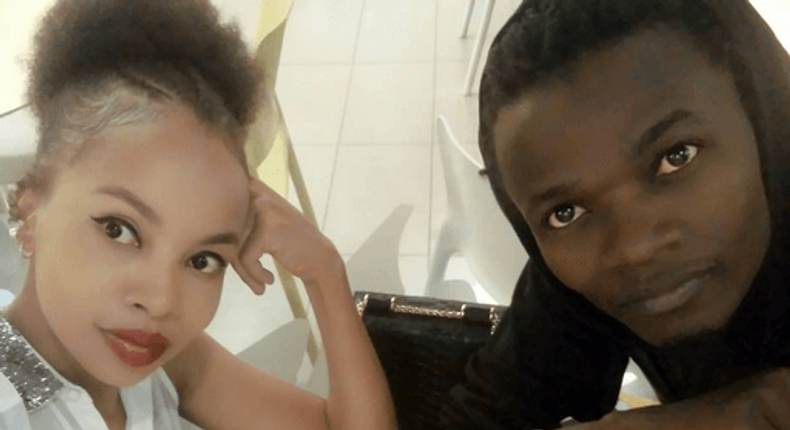 Popular Kenyan rapper Julius Owino, popularly known as Juliani Hs opened up on his break-up with Brenda Wairimu.
In an interview with K24, Juliani revealed that they separated two years ago and have been living apart ever since and stated that his next relationship will definately be with someone who adds value to his life and not just "give me, give me, give me."
"We have not been together for nearly two years. She is a great mother [to our daughter]. She is a good human being. She has done a great job in raising our child." Juliani said.
The Hela hit-maker revealed that he is not planning to get into another relationship following the end of his relationship with the actress.
"I am not planning to get into a relationship anytime soon. I do not need to be loved romantically now. In my next relationship, I would focus on positively impacting my partner such that even if we do not end up together, she would have acquired positive attributes from me."
Without delving much into what led to the break-up of one of Kenya's celebrity couple, Juiliani praised Brenda for being understanding and for the excellent work she has done in raising their daughter.
"Brenda is a very understanding person…I wish her well. I pray to God to grant her success in everything she plans to do." He added.
Juliani and Brenda have a daughter named Amor Owino and have agreed on a co-parenting arrangement that works for them.
"I spend time with my daughter often. Like recently, I spent four days with her. Brenda Wairimu is open to co-parenting, and she has really been supportive on that front. She always advises I spend more time with the girl." Juliani stated.
Recommended articles
They dug up information about my hubby & kids, I've never healed - Zubeida Kananu
Bomet groom whose wedding was cancelled last-minute counters bride's statement
Frankie Justygymit breaks down 3 ways he prioritises his income as he co-parents
'Becky' actor Brenda Ngeso reveals truth about relationship with Tito & battle with goitre
Over 600 kidney patients flock Prof Jay's DM after launching wellness foundation
Prophet Carmel breaks silence on the mystery of his missing wedding ring
Jackie Matubia comes clean on rumoured bae after sharing video of romantic moments
Risper Faith's emotional message at her dad's funeral in Bungoma
Nyako lights up social media as lecture to viral nanny Rosie backfires