6 things that you should never do at the gym
The following are some of the things that you should never do at the gym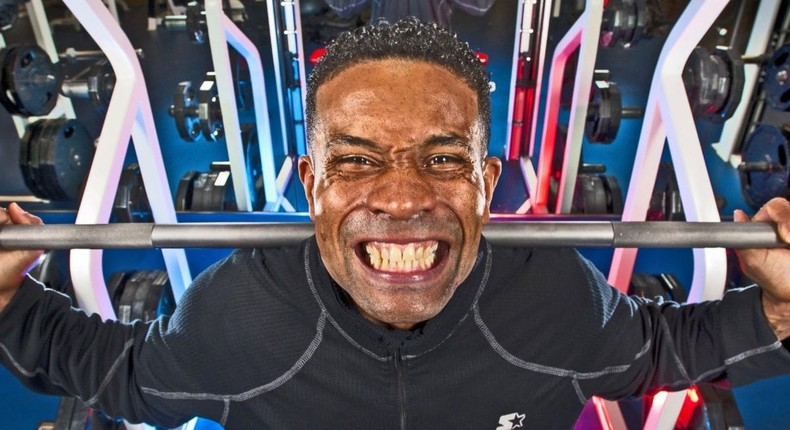 The gym is a great place to work on your fitness goals and improve your overall health.
However, it's important to be mindful of gym etiquette and avoid certain behaviors that can be disruptive or even dangerous to others.
Hogging the equipment
It's understandable to want to have all the equipment you need for your workout, but it's important to be considerate of others who may also need to use the same equipment.
Hogging multiple sets of dumbbells or machines can make it difficult for others to complete their workout and lead to unnecessary frustration.
Remember, the gym is a shared space and it's important to be mindful of others and work together to create a positive and welcoming environment for everyone.
Making calls while sitting on the floor
While it's understandable that some phone calls might be important, the gym is not the place to take or make them.
Not only is it disrespectful to others trying to exercise, but it can also be a safety hazard. The last thing anyone wants is to be distracted while lifting weights or running on a treadmill.
So, let's all be mindful of our surroundings and take our calls outside or excuse ourselves to a designated phone area. It's a small effort that can make a big difference in creating a positive gym environment for all.
Leaving your sweat behind
It's common courtesy to wipe off equipment after use at the gym. Not only does it help prevent the spread of germs and bacteria, but it also shows consideration for the next person who will use the equipment.
Nobody wants to lie on a mat or grab dumbbells covered in sweat from someone else's workout.
Taking a few seconds to clean off the equipment can make a big difference for others and make the gym a more pleasant and hygienic place for everyone.
So, let's all remember to grab a towel and give the equipment a quick wipe-down after use.
Interrupting someone mid-exercise
It's important to remember that when we're at the gym, everyone is there to focus on their fitness goals.
Interruptions can be not only distracting but also disrespectful to someone's workout routine.
Unless it's an urgent matter, try to avoid interrupting someone mid-set or squeezing past them.
Wait until they've completed their exercise before approaching them. By doing so, you're not only showing respect for their workout but also creating a more positive and supportive gym environment for everyone.
Dropping weights unnecessarily
When it comes to lifting weights, it's important to push yourself to achieve your fitness goals, but it's equally important to be considerate of your fellow gym-goers.
Making loud grunting noises, dropping weights unnecessarily, and generally creating a scene can be off-putting for those around you.
While there are times when it's appropriate to let out a little noise or drop the weights, it's important to do so in a controlled manner.
By being respectful of others, you'll create a positive and comfortable environment for everyone at the gym.
Don't exercise in a heavily trafficked area
While it's important to make the most out of your workout routine, it's equally crucial to prioritize safety and consideration for others at the gym.
Avoid exercising in high-traffic areas like walkways or entrances, as it can put yourself and others in danger.
Nobody wants to get accidentally hit by a kettlebell or tripped over by someone doing walking lunges.
Be mindful of your surroundings and opt for designated exercise areas where you can focus on your routine without disrupting the flow of foot traffic.
It's a win-win situation that ensures your safety and respects the comfort of others in the gym.
JOIN OUR PULSE COMMUNITY!
Recommended articles
5 urgent reasons governments should stop subsidizing tobacco farming - WHO
Bobi Wine talks Barbie's super genes: 'My kids have taken after her'
For women: 6 things you should know about pregnancy tests
What kind of parents are millennials? 5 ways they differ from their own parents
5 types of people you should never date
Dear women, here are 5 things you do that men find confusing
Africa Day 2023 Nairobi celebrations illuminate Africa's remarkable journey [Photos]
5 African countries where snow falls
Data reveals Nairobians' obsession with burgers
Thika Sports Club, next stop for NCBA golf series
Big Ted's inspiring message to Kenya's rugby community
Fitness influencer Shiv Simani joins fight against sports neglect by gov't
Kipchoge wins Sh7.4M prize in Spain
Ombachi shares how career-threatening injury pushed him into content creation
Ruto donates millions after AFC Leopards beats Gor Mahia for 1st time in 7 Years
Ulinzi Stars midfielder returns from four-month injury layoff
Kenya's thriving sports culture: A deep dive into the country's passion for sports betting
The 8 largest events in Las Vegas 2023