8 easy ways to prevent your breasts from sagging
Some women have insecurities and the shape of their breast is one of them. here are ways to keep your breast firm.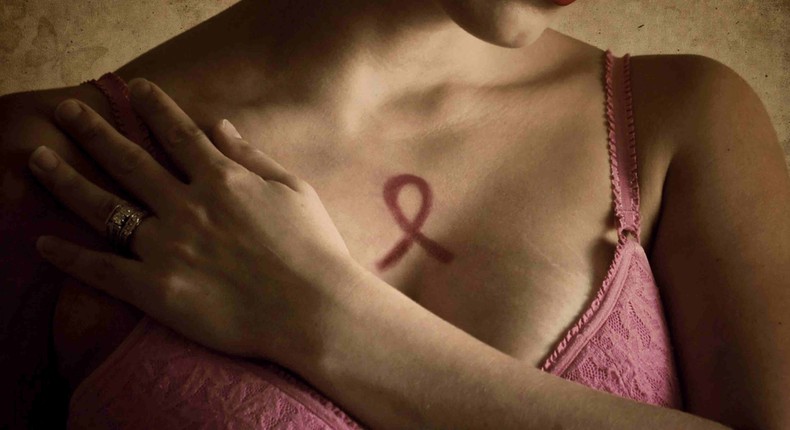 Appearance is crucial even for casual and formal meetings; most importantly in the bedroom.
Some women have insecurities and the shape of their breast is one of them.
Breast sagging can occur for natural reasons or lifestyle choices but here are ways to keep your breast firm.
1. Always wear the right size of bra
If you want to have the perfect breast, buy the right size of bra to give your breast the optimal support. Tip: Wear the right bra when you are exercising or doing strenuous activity.
2. Adopt to the right sleeping position
Certain sleep positions can cause your breast to droop. Always remember to avoid sleeping on your stomach as this can cause your breast to squish under your body weight.
Generally, exercising daily keeps the body fit and healthy. To keep your breast firm, there are few exercises that can enhance the elasticity of your breast and give you the perfect shape. You can try push-ups, squats or chest-press at the gym.
The easiest way to keep your breast firm is by more water everyday.  According to the University of Wisconsin, if you do not drink enough water, your skin will age quicker. This will cause your breasts to sag. Always drink a liter of pure water upon getting up in the morning. Add a pinch of sea salt and lemon for further benefits.
6.  Massage with olive oil
Massage your breasts at least 2-3 times per week with olive oil to  improve the skin tone and texture. Massage draws blood to the surface of the skin, and increased blood flow stimulates muscle growth, cell repair, and other beneficial activities that will reduce the appearance and severity of sagging breasts.
7. Massage with ice cubes
Ice massaging is an effective form to regain firmness in sagging breasts and uplifting them. Take two cubes of ice and massage it in a circle around your breast for at least a minute. Don't do it for too long, as the skin of the breast is very sensitive.  This will help tighten and tone the skin of your breasts. Cold temperatures naturally tighten up skin and slow cellular movement.
To prepare the mask, grind a cucumber and add an egg yolk, then add some butter or natural cream into the mixture. Blend the ingredients into a paste and apply it to your breasts, allowing it to sit for around 15 – 20 minutes. Then, wash it off. This technique will help strengthen the tissues of the breast and add firmness to them.
JOIN OUR PULSE COMMUNITY!
Recommended articles
Wahu, Nameless dazzle in beautiful baby bump shoot [Photos]
Betty Kyallo, Bahati among headliners for all-white themed comedy show
Interesting history of influencer marketing in Kenya
5 ways to have more mind-blowing s*x in your relationship
Details of cosmetic procedure behind Kate Actress' new body [Video]
Here's why sleeping with your phone in bed can affect your health
Body count: Stop asking your girl for it, you don't need to know
25 top designers to showcase at Nairobi Fashion Week
Kelvin Kinuthia and mum step out with matching outfits on birthday[Photos]