How Information Security Differs from Cybersecurity
Cybersecurity is a term you've likely heard often in recent years, and for good reason. This is particularly true if you own a business. Keeping your data safe and maintaining its integrity is essential.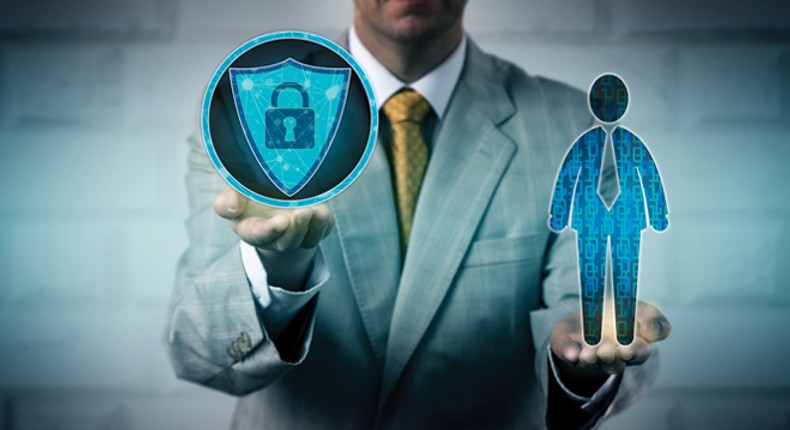 However, you might have also heard a similar term used from time to time: information security.
Don't worry if you think cybersecurity and information security are interchangeable terms. Many people make this mistake. That said, it's important to understand that cybersecurity and information security are not necessarily one and the same.
While there is a degree of overlap between the two, they refer to separate priorities. This overview will explain how.
Understanding the Differences Between Cybersecurity and Information Security
Cybersecurity can generally be defined as the various steps individuals, businesses, and agencies take to protect their data from unauthorized access. Cybersecurity also involves preventing data loss and protecting data from harm.
However, cybersecurity specifically applies to protecting data in digital form. For example, cybersecurity may involve maintaining a company's servers to ensure the data stored in them isn't lost.
For instance, a company might store important documents and files in multiple formats. Some versions of these files may be digital. They can be stored on computers and servers.
Other versions of these files may be digital print-outs. They could be stored in file cabinets.
Information security involves protecting all versions of those documents. Thus, it also involves general processes that guard against harm to data.
To return to the previous example, if files are stored on computers, on servers, and in file cabinets, cybersecurity specialists may protect them through such means as strong passwords and network security measures.
Information security specialists might take a more holistic approach to protecting those files. Their work may involve training employees to take various steps in an effort to prevent physical harm to the computers, servers, and cabinets in which files are stored.
Access control is another critical element of information security. To guard against unwanted leaks, it's often important for organizations to limit the number of employees who have access to certain files and data. An information security team could be responsible for developing policies regarding who should and should not have access to the places where data is stored. Again, this may involve determining who has access to physical versions of files.
Pulse Live Kenya
It's often the case that information security teams prioritize compliance. They may be the ones within an organization most familiar with compliance best practices.
Naturally, information security teams and cybersecurity teams often collaborate. An information security specialist may develop overall policies regarding data security, working with a cybersecurity team who will enact those policies to protect digital data.
The main point to understand is that information security and cybersecurity are not the same. However, both are essential.
JOIN OUR PULSE COMMUNITY!
Recommended articles
5 problematic beauty standards created by celebrities and influencers
Influencers who turned side hustles into successful businesses
Brown Mauzo pens beautiful message celebrating fiancé's birthday
I still want to be the Chebet he married three decades ago - Rachel Ruto
Vanessa Mdee and Rotimi celebrate baby Seven's 1st birthday in style [Photos]
Push or C-section: Felicity Shiru makes ultimate decision as her due date nears
Hii story ya kufanya vitu last minute - Wahu takes Nameless shopping for baby stuff
Hair: Natural ways to stimulate growth and thickness
9 items you don't want to share with even your shadow