Why it can't be a Mayweather v McGregor affair in Gor Mahia v AFC Leopards battle
Whichever side you're in, these are the things you should know.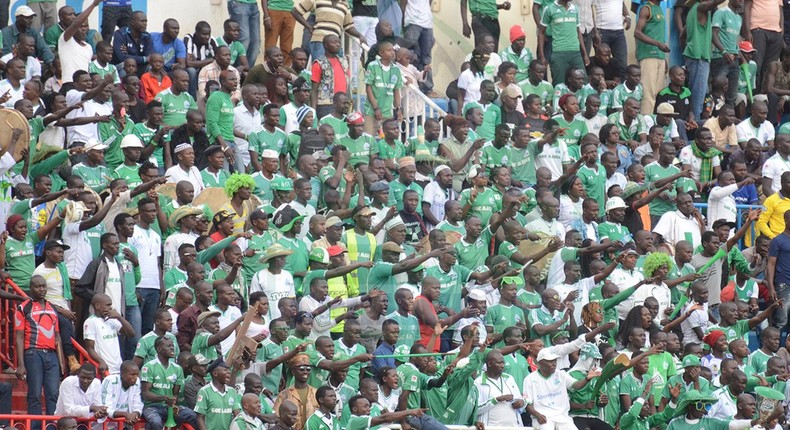 Sunday August 27 is the day which AFC Leopards and Gor Mahia fans have been waiting for.
It's a Mashemeji derby day when K'Ogalo and Ingwe are scheduled to show their power in Kenyan Premier League.
The match, which will be played at Nyayo national stadium as from 3:00pm, comes a few hours after boxing giant Floyd Mayweather trounced Conor McGregor in USA.
Fans are very excited ahead of the match and ready to cheer up their respective favourite clubs to victory at the stadium, which is expected to be full.
Many of the fans have compared the match with the Mayweather v McGregor bout but here are some of the reasons which make the two battles far apart.
1. No team is heading to the match with a long unbeaten run. Gor Mahia have won all their five recent matches but that cannot match Mayweather's 49 unbeaten record before beating McGregor. AFC Leopards only have two consecutive wins ahead of the Gor Mahia meeting.
2.The match is not expected to be very competitive like what was seen in Mayweather v McGregor fight which went up to round 10. Gor Mahia beat AFC Leopards 3-0 in their last KPL meeting and registered a similar score-line in Super Cup in June. Ingwe are also placed at the bottom of the league table at position 13 while Gor Mahia are currently the league leaders.
3.Watching the match will not be as expensive as what was witnessed in the boxing show. VIP's will have to pay only Kshs 1000 while those at the terraces will only play a paltry Ksh200 unlike the Mayweather game which cost up to more than Kshs 1 million for a seat around the ring.
4.Only one media house will bring the match on Tv as opposed to the Mayweather v McGregor fight which was broadcasted by a hundred of TV stations around the globe. It was also available for streaming from a number of online platforms.
More from category
Watch as 'Greek god' runs for cover after lion roared during official club announcement photoshoot

'If you're a man you will sign' - Tyson Fury issues final ultimatum to Anthony Joshua

Luka Modric: I wanted to move to Chelsea
Recommended articles
Watch as 'Greek god' runs for cover after lion roared during official club announcement photoshoot
'If you're a man you will sign' - Tyson Fury issues final ultimatum to Anthony Joshua
Luka Modric: I wanted to move to Chelsea
Former Arsenal & Cameroon star Alex Song gifts wife multi-million apartment on her birthday [Photo]
Bayern Munich chief preaches calm amid Sadio Mane struggles
Catch up with today's top trending football news