Policeman Samuel Sarfo makes Black Stars debut
The 26-year-old came on for fellow central defender Jerry Akaminko in the 81st minute in East Hartford, Connecticut.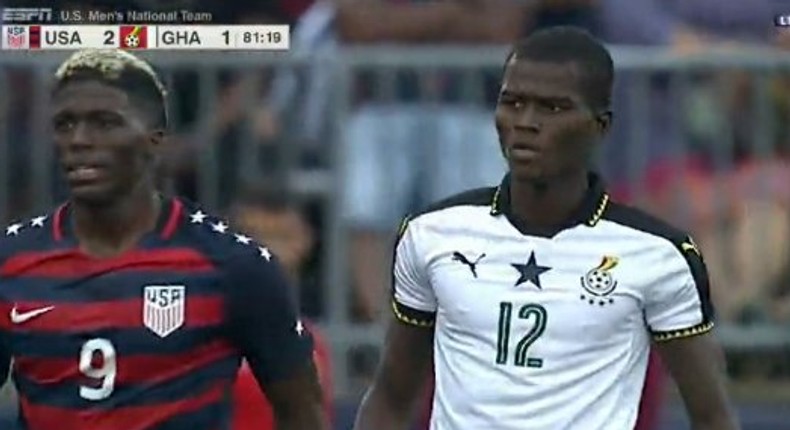 For the last nine minutes he spent on the pitch, Sarfo showed great composure at the back as he tried to prevent the USA centre-forwards from scoring.
The centre-back was one of the policemen deployed to provide security for the Black Stars during the Afcon qualifier against Rwanda in 2016.
Sarfo has scored six goals and provided two assists for Liberty in their bid to avoid relegation.
More from category
Government outlines key steps towards restoring football in Kenya

Real African Lions continue to ROAR, Ronaldo gets new seat, Ramos & 'granddaddy' Pepe

Ridiculous story behind Spain's penalties and other topics making headlines in football today
Recommended articles
Government outlines key steps towards restoring football in Kenya
Real African Lions continue to ROAR, Ronaldo gets new seat, Ramos & 'granddaddy' Pepe
Ridiculous story behind Spain's penalties and other topics making headlines in football today
World Cup hits and misses: Why Morocco is the pride of Africa
How Fernando Santos silenced Ronaldo's haters
Ronaldo watches on as Ramos-inspired Portugal thrash Switzerland to book Moroccan date
'I have been a target for insults' - Eto'o apologises after using Algerian fan as football
Jesus Baby Bukayo Saka reveals the importance of God in his career
Pele: All you need to know about Brazil's all-time top goal scorer and legend