LA LIGA
Jules Koundé to miss Barcelona clash with Real Sociedad
Barca fans might have to wait a bit longer to see Koundé in the team's line-up.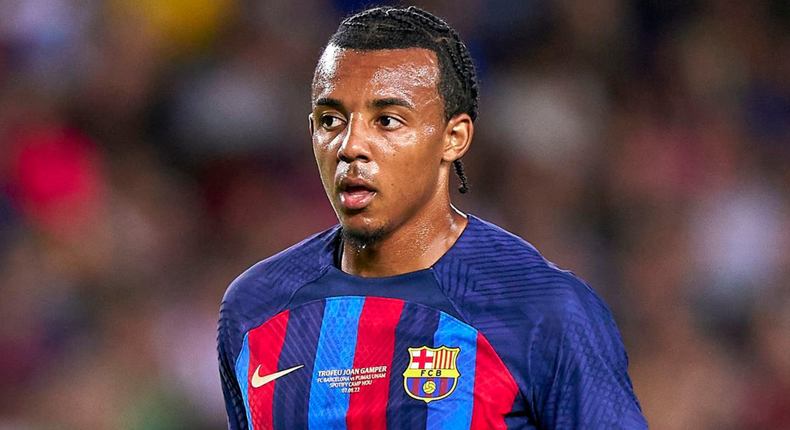 Their failure to register their French center-back means that he will miss his second official match of the season because of the salary cap.
The Blaugrana had tried everything on Saturday but the complication in the departures of Aubameyang and especially Memphis Depay have made it temporarily impossible to lower the club's salary bill.
Koundé reportedly remained at home to the disappointment of the coaching staff who had plans to start him in Sunday's game.
Barcelona have worked extensively to register Koundé since his arrival.
The negotiations with LaLiga have been constant but the Catalans have already been warned that the salary bill had to be reduced by about €20 million to be able to register their new center-back.
Barcelona agree to terminate Memphis Depay contract amid Juventus move
According to SPORT, Barça was going to take serious action if Memphis Depay had signed his departure to Juventus to understand that he could exchange the Dutchman's registration for that of the Frenchman's.
Imago
However, the cub received the news that the operation had been stopped.
Depay has reportedly everything agreed terms with Barcelona to terminate his contract, but the economic demands of the Dutchman is what is holding a final agreement with Juventus for now.
Barcelona is working on three minimum departures to close them in the next 72 hours and so that they can finally register the last of their summer signings ahead of their third league fixture.
More from category
Samba Boys dance around K Warriors in the R16 party, to face Croatia next

Croatia are shootout kings and the Samba Boys are dancing again

Qatar 2022: Another Andalucian battle in Qatar as Morocco prepare for grudge match against Spain
Recommended articles
Samba Boys dance around K Warriors in the R16 party, to face Croatia next
Croatia are shootout kings and the Samba Boys are dancing again
Qatar 2022: Another Andalucian battle in Qatar as Morocco prepare for grudge match against Spain
What Cody Gakpo has said about his future amid the Manchester United interest
Ex-Super Eagles and Manchester United star warns Cristiano Ronaldo over ₦92.3b Saudi Arabia move
Strange events that have happened at 2022 FIFA World Cup tournament
Armed robbers break into Raheem Sterling's UK home on night before win against Senegal
Why Madrid wants to kick out Hazard and other football stories making headlines today
Football matches to run length of HBO show in new modifications