Visa settlement derailing the move of a Kenyan rugby star to New Zealand
"I become the first Kenyan rugby player to play for a team in the top two divisions in France"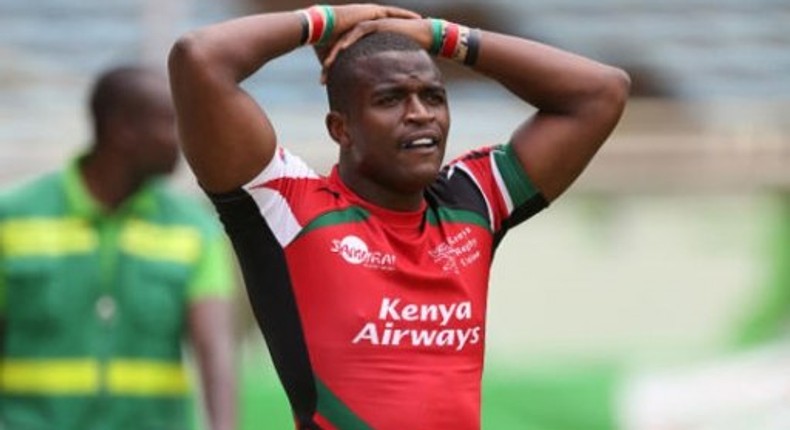 Kenyan Sevens star Willy Ambaka is facing visa problems ahead of his anticipated move to Manawatu Turbos in New Zealand.
According to stuff.co.nz, Manawatu Rugby Union chief executive established that they were working with Ambaka's agent to bring him to the team.
"There is possibility of him coming, but he is subject to visa and there is no visa movement at the moment.''
The 26-year-old winger has already had one visa application rejected and will be waiting to see how his second application goes. Knowles also said that getting players' visas is becoming harder for rugby unions.
"Immigration (New Zealand) have really tightened up and what I have usually put in visa applications is no longer good enough.'' Ambaka is however not the only Manawatu player facing visa application problems.
Ambaka started his rugby career at Kenya Harlequins in 2010 under the leadership of Coach Geoffrey Kimani.
In 2012 Ambaka made his first appearance in the National team "Shujaa" under the recommendation of his coach who believed in him for the Hong Kong sevens.
After joining Shujaa, Ambaka got the opportunity to feature in the IRB Sevens World series squad for the 2012/13 season.
Due to his good performance Ambaka earned a call in the squad for HSBC Sevens World Series dream team in 2013. In the same year Ambaka got three nominations for IRB Sevens Player of the year but lost the award to Tim Mikkelson of New Zealand.
He also played for the Kenya Sevens at the 2013 Rugby World Cup sevens in Moscow. In 2014 Ambaka played in the National team in Africa Cup competition.
Ambaka is the third on the Kenya all-time try scorers list with 84 at an average of a try every two matches.
He is also leads Kenya scoring with 18 tries on the 2016/17 World Series.
But in 2013, Ambaka signed for professional contract with Lyon becoming the first Kenyan rugby player to play for a team in the top two divisions in France.
He played in ten matches and scored six tries as Lyon won the title and promotion to the top 14 for 2014-15.
On 31 July 2014, Western Province from South Africa announced that Ambaka would be joining them ahead of the 2014 Currie Cup Premier Division season.
Ambaka's call to South Africa was recommended by Jerome PaarWater the coach of Kenya Sevens by that time, and former coach of Western Province.
However, shortly after arriving in Cape Town, he suffered an ankle injury and made no appearances for the team during their title-winning season
More from category
Qatar 2022: Another Andalucian battle in Qatar as Morocco prepare for grudge match against Spain

What Cody Gakpo has said about his future amid the Manchester United interest

Ex-Super Eagles and Manchester United star warns Cristiano Ronaldo over ₦92.3b Saudi Arabia move
Recommended articles
Qatar 2022: Another Andalucian battle in Qatar as Morocco prepare for grudge match against Spain
What Cody Gakpo has said about his future amid the Manchester United interest
Ex-Super Eagles and Manchester United star warns Cristiano Ronaldo over ₦92.3b Saudi Arabia move
Strange events that have happened at 2022 FIFA World Cup tournament
Armed robbers break into Raheem Sterling's UK home on night before win against Senegal
Why Madrid wants to kick out Hazard and other football stories making headlines today
Football matches to run length of HBO show in new modifications
World Cup hits and misses: Senegal bow out of tournament
Deadly Three Lions turn Senegal's Teranga to cubs as France roll over Poland