Kenyan skipper disappointed with Spurs Europa League exit despite scoring crucial goal
Wanyama netted the second goal of the game as Spurs suffered a blow with the sending off of Dele Alli.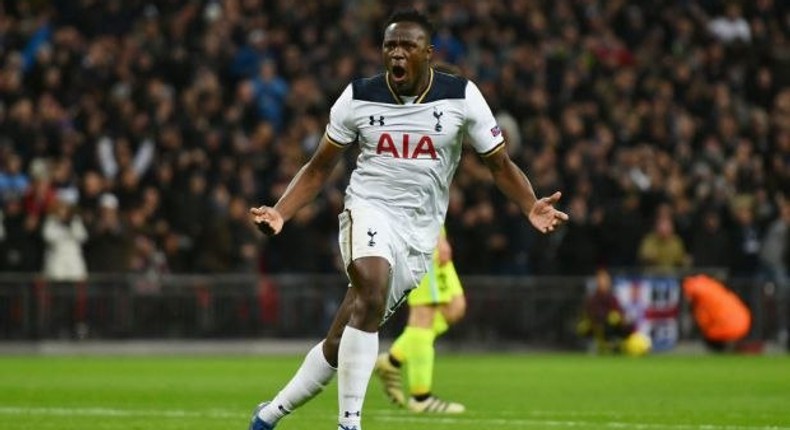 Kenyan captain Victor Wanyama is disappointed with Tottenham's Hotspur's early European exit.
The North London side crushed out of the second-tier cup competition at the hands of Belgian side Gent following a 2-2 draw at Wembley Stadium losing the two-legged tie 2-3 on aggregate.
Wanyama netted the second goal of the game as Spurs suffered a blow with the sending off of Dele Alli and he believes the effort they put in especially when with a man down, they should have bagged a win.
During the post-match interview, Wanyama said that the team strongly believed they could advance to the Europa League round of 16 despite being a goal down after the first leg.
"We played the game so well and we kept on believing that we can make it but it is disappointing we are out. We showed a lot of character especially when we were ten men and I think we deserved a win," he said.
Spurs were relegated to the competition after failing to progress to the UEFA Champions League round of 16 after a disappointing third place finish in their group.
Wanyama beat other contenders such as Liverpool's Sadio Mane, Chelsea's Victor Moses and Manchester City's Yaya Toure for the award according to New African Soccer.
Wanyama has been a consistent and reliable figure at the heart of the Tottenham's defence, helping the North London side to their current third place position, ten points behind table toppers Chelsea.
Tottenham's manager Mauricio Pochettino has hailed the Wanyama and Mousa Dembele's central midfield partnership as key to Spurs' performance this season.
While Pochettino's attack and defence are expected to have their praises sung following another impressive performance the Argentine coach has acknowledged Wanyama and Dembele were central to his side's success.
Wanyama is the only player to feature in all of Tottenham's Premier League games this season and continues to go from strength to strength, with few able to match his physicality.
More from category
Sergio Perez wins in rainy Singapore ahead of Verstappen and Hamilton as Investigation imminent

'Only Maguire can stop Haaland' - Reactions rain down as City humiliate United in thrilling Manchester Derby

At least 175 people killed in Indonesia following 'horrific' fan riots
Recommended articles
Sergio Perez wins in rainy Singapore ahead of Verstappen and Hamilton as Investigation imminent
'Only Maguire can stop Haaland' - Reactions rain down as City humiliate United in thrilling Manchester Derby
At least 175 people killed in Indonesia following 'horrific' fan riots
"We're paying for every slight error" - Inter boss Inzaghi cries out after losing to Mourinho-less Roma
"It's a fantastic strike" - Graham Potter gushes over Gallagher's match-winning wondergoal for Chelsea
"I thought he did very well" - Bad news for Mendy as Kepa impresses Chelsea boss Graham Potter