Did you know that bananas are rich in nutrients and there are so many other ways you can use them besides eating them as fruits?
That's right. You can incorporate bananas into your skin care routine, again, without splurging money on expensive skin care products. This is because bananas have antiaging and lightening properties and are rich in moisture. Wondering how to do that? Fret not, we got you.
1. For damaged hair.
The natural oils and minerals found in bananas can help nourish the hair and make it stronger and shinier. All you need to do is mix one banana with 2 tablespoons of olive oil. It's better to blend the banana, so that you're not left with big chunks of it in your hair. Once blended, add the olive oil then apply this mixture on your damp hair and let the mask soak in for about 20-30 minutes before washing it off. Olive oil is a natural moisturizer with lots of healthy fats that help repair the hair and leave it moisturized, sleek and shiny.
2. Teeth whitening.
You have probably heard about this before…you can whiten your teeth naturally by simply using a banana peel. Next time you eat a banana, before you throw the peel away, cut a small piece of the banana peel and rub the inside of it on your teeth for about ten minutes then rinse off. The high amount of minerals like potassium and magnesium absorb into the teeth and help remove the stains, whitening the teeth over time.
3. As a scrub.
Bananas make for a great scrub. Make your own banana scrub by mixing one banana with 3 small cups of sugar. Sugar is a natural exfoliant that helps remove dead skin and bananas are very soothing and moisturizing which is the perfect combination for smoother skin. You can use this scrub 2 to 3 times a week on your face, body and even lips. Gently rub it in a circular motion for a few minutes, before rinsing it off.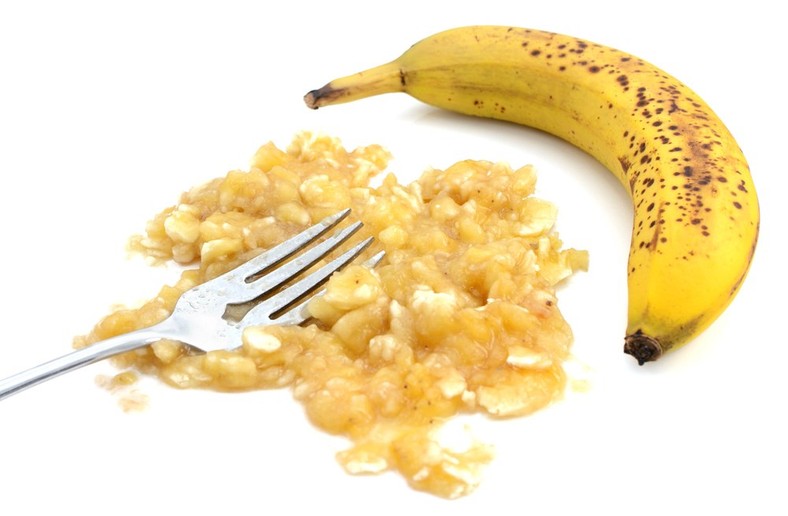 ALSO READ: Amazing benefits of eating bananas everyday
4. For puffy eyes.
Bananas can be used to reduce puffy eyes and dark circles as they're rich in potassium which helps to control the swelling/ fluid retention. They also help brighten the skin around the eyes. Cut two small pieces (big enough to cover under the eyes) place them under the eyes then leave them on for about 15 minutes.
5. As a face mask.
If you're looking for a simple face mask with multiple benefits, then all you need is a banana. Bananas are really good moisturizers and if you have dry skin, they will hydrate and make your skin soft and supple. They're also referred to as nature's botox - they contain nutrients that help diminish fine lines and wrinkles and also help brighten the skin, help reduce blemishes and dark spots so, a banana face mask sure does come in handy. Simply mash or blend one banana well, then apply it on your skin and leave it on for about 15 minutes before washing off.
ALSO READ: Here's why women are washing their faces with rice water