Doing laundry is no longer a nightmare as it used to be. So long as you have a washing machine, you don't have to call a mama nguo to come do your laundry. Just you and your machine and you are good to go. But with machines, there are always rules to be followed. For instance, not everything can get into your washing machine. Some items might damage the machine while others could get damaged by the machine.
Before you toss your dirty laundry in the washer, be certain that there will be no damage. Above all, make sure that these items never end up in your washing machine:
1. Coins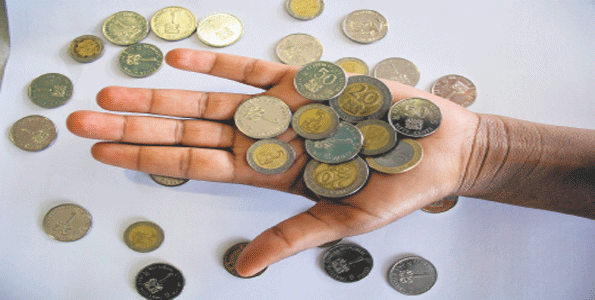 Coins(Daily Nation)
Of course, no one puts coins or anything metallic in the washing machine on purpose. But just to make sure that all is well, always check the pockets since coins, keys and other metallic objects can damage your washing machine.
2. Your bras
undefined
It's so much easier to put all your dirty laundry in the washer. But some items like bras cannot only get damaged in the washing machine but they could also clasp other clothes and cause damage.
3. Laced garments
Lingerie for her [Instagram]
Whether it's your sexy lingerie or a laced top, never toss it in the washer. Laced garments need to be washed gently with hands to make sure they retain their shape and quality.
Tricks to get rid of the stubborn sweat stains on your clothes
4. Embellished items

No gif (Giphy)
If you want to keep the embellishments intact, just hand-wash your items or take them to a dry cleaner. Tossing them in the washing machine will destroy the item.
5. Clothes with pet hair
This is for the simple reason that pet hair can black the drainage of your washer and you do not want that. Remove the fur on your item first before putting it in the washer.
6. Baby socks

Thinking gif (Giphy)
If your little one's socks have been disappearing mysteriously, the culprit could be your washing machine. They are too tiny and can get into the vents of the washing machine. So you won't just miss the socks but they can also clog the drainage of the washing machine.