Ruto reveals number of Kenyans struggling to repay Hustler Fund loans
President Ruto announced how Kenyans servicing their loans regularly would be rewarded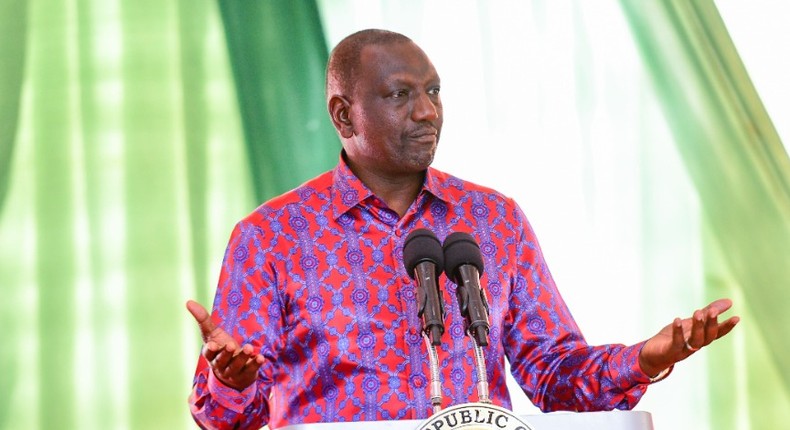 President William Ruto has revealed the number of Kenyans struggling to pay loans taken from the Hustle Fund.
Ruto said that of the 18 million users, 15 million Kenyans had taken loans worth Sh17 billion.
He added that from the Sh17 billion loans taken, some 800,000 citizens were behind schedule on their loan repayments, while more than 14.2 million Kenyans were servicing their debts regularly.
"800,000 of them have challenges because they have exceeded the time they were supposed to pay," he said, adding that "I am sure they will catch up."
Within two months, the 15 million borrowers have saved about Sh850 million from the 5% which is automatically deducted when the loan is disbursed.
"We want to build a sense of savings in Kenya because development and investment is a function of savings. If we don't save we cannot borrow.
"The reason the Kenya Police Sacco is lending is that people are saving," he said during the celebration of the sacco's 50th anniversary.
Out of the 14.2 million Kenyans servicing their loans regularly, the government had identified about 6 million low-risk borrowers who would be rewarded with an increase in their loan limits.
By the end of February, the fund would grade borrowers depending on how they had been servicing their loans, and the grades would be reviewed after every 4 months.
Pulse Live Kenya
"We are going to review the credit limit of every member every four months. We will add a ceiling for you.
"At the end of this month, every borrower will be assigned a financial grade and you can know (whether you are in the good books or need to improve)," President Ruto said.
The head of state also announced that the second phase of the Hustler Fund would also be launched to allow groups to take loans of up to Sh500,000.
JOIN OUR PULSE COMMUNITY!
Recommended articles
CAS Omanga given special assignment to counter planned Azimio protest
Watch as Ruto dares Raila to face him directly [Video]
DCI goes after man captured vandalising Tom Mboya Street sign during Azimio demo
CAS appointees to earn more than Principal Secretaries after salary increase
Rigathi issues conditions for dialogue with Raila
Tragic end for teenager who warmed Azimio leaders' hearts
Azimio supporter Nuru Okang'a addresses claims of Sonko's financial aid
Raila makes u-turn on boycott, announces next cause of action
Senator Okiya Omtatah reignites activism mojo, takes Ruto to court