NASA leader Raila Odinga's has been forced to cancel the scheduled crisis meeting to end power struggle within his ODM party.
Odinga, who had turned up for the meeting, was infuriated by the development after some of the members of the Central Management Committee failed to turn up, who claimed that they received invites as late as 11am.
"Some of us received invites from the party Executive Director Oduor Ong'wen around 11am today. We feel it was deliberate to lock out certain individuals from turning up for the meeting," said one of the party members.
Meeting convened
Mbadi, who is the House Minority Leader, had directed Highrise MCA Kennedy Oyugi and Savannah's Nicholas Okumu to replace Okumu and Imwatok in the Nairobi Assembly.
He sent a letter first on Monday communicating the party's position on the proposed changes on the minority side.
However, on Tuesday, Sifuna dispatched another letter to the assembly rubbishing Mbadi's letter and directed the current leadership to stay put.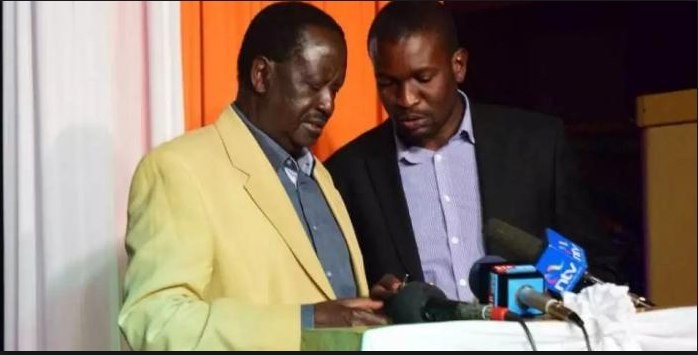 ODM Leadership on Speaker impeachment
Raila had tried to stop ODM MCAs from taking part in the impeachment motion of the ousted Nairobi County Speaker Beatrice Elachi, but Okumu and Imwatok defied him, prompting the party to kick them from the plum positions. The party leadership was forced to de-whipped MCAs who opposed the impeachment from assembly committees.