The public has been let in on the troubled life of accomplished Professor Abel Mugenda who met his death in controversial circumstances last week amidst claims that he committed suicide.
Retracing Mugenda's last minutes alive from the accounts of staff at the hotel gives the public an insight that contradicts what the family claim to have happened on the death of one of Kenya's finest brains.
Staff at the hotel divulged that he looked disturbed from the moment checked in at the hotel on 02 January 2019 with the visit ending in the tragic death on 05 Jan 2019.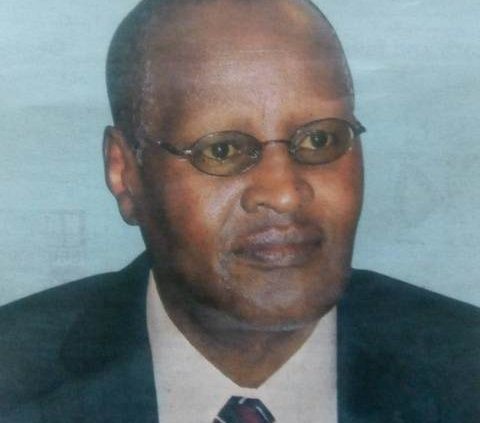 According to The Saturday Standard, an officer who reviewed CCTV footage at the hotel divulged that Mugenda would later attempt to take his life by slitting his throat before changing his mind.
He would then take a lift from his fourth floor room to the sixth floor from where he jumped to his death with a towel wrapped around his neck.
A witness who saw him take his last leap attempted to intervene by yelling but it was too late as he hurtled to his death.
What pushed the academic giant to take his own life is remains a puzzle even as the family prepares to give him a final send off, leaving the public confused on what really happened.
Various media outlets reported the death as an unidentified man only known as Professor jumping to his death at a Nyeri hotel even as a frantic effort to twist the narrative rolled into play.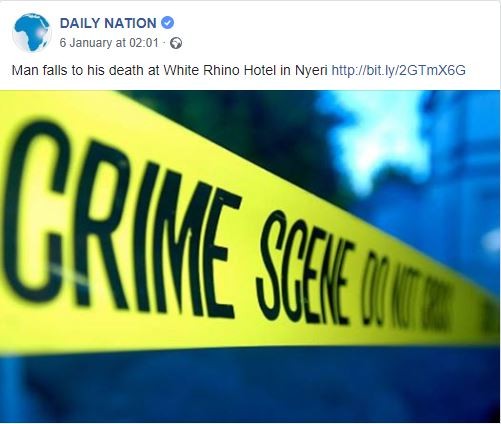 The staff further revealed that the professor was all alone for most of his stay and was on phone most of the time communicating with unknown people.
"He was all alone most of the time and would appear in the dining hall for meals. He was mostly on phone but we would not notice something unusual," the staffer revealed.
According to his family and a condolence message from President Kenyatta, the prof died after a short illness.
However, staff at the hotel, speaking in confidence maintain that he committed suicide with police reports corroborating their account of the controversial death according to the newspaper.
The deceased is survived by Olive Mugenda and four children (Albert Gitau, Christopher Nyoike, Angela Wambui and Linda Wambui.)
His burial willbe held on Friday at Thogoto village in Kiambu County.