Kenya to host headquarters of fintech that is backed by Africa's central banks
Kenyans will be able to send/receive money to and from other African countries without having to convert the money to dollars.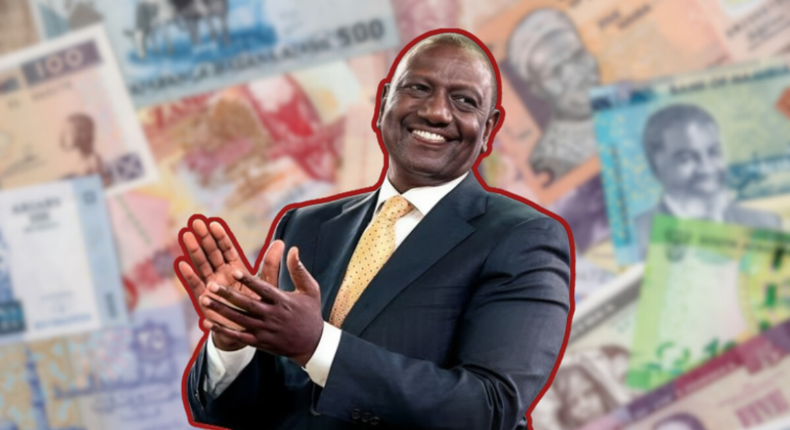 President William Ruto has accepted the request for Kenya to host the Pan-African Payment and Settlement System (PAPSS).
He made this announcement during the African Continental Free Trade Area Conference at Strathmore University in Nairobi on Tuesday, November 7, 2023.
"We have been asked to host the headquarters of the Pan-African Payment and Settlement System in Kenya. Because we are leaders in the technology space and because we are also promoters of the ACFTA and any institution that supports the integration of our continent, we have gladly accepted to host the headquarters of PAPSS," he said.
PAPSS, conceived by Afreximbank, collaborates with Africa's central banks to offer a payment and settlement service connecting commercial banks and licensed payment service providers across the region as 'participants'.
PAPSS ensures instant or near-instant transfers of funds between users in one African country and beneficiaries in another, simplifying the historical complexities and costs of making payments across African borders, thereby opening up vast economic opportunities.
This means that Africans will be able to send money in their local currency directly to someone in another African country without having to convert their money to dollars.
How PAPSS Works:
An originator issues a payment instruction in their local currency to their bank or payment service provider.
The payment instruction is sent to PAPSS.
PAPSS carries out all necessary validation checks on the payment instruction.
The payment instruction is forwarded to the beneficiary's bank or payment service provider.
The beneficiary's bank clears the funds to the beneficiary in their local currency.
PAPSS was officially launched in Accra, Ghana, on January 13, 2022. The system is expected to save the continent more than US$5 billion in payment transaction costs each year.
PAPSS will not replace existing regional and national payment systems but will collaborate and work with them to better integrate African economies for the benefit of all.
Apo
Benefits of PAPSS for Participants include:
A simplified process reducing the costs and complexities of foreign exchange for cross-border transactions between African markets.
Providing an instant and secure cross-border payment capability to their customers across Africa.
A platform that enables innovation in cross-border trade and access to new African markets.
Governments and central banks partnering with PAPSS benefit from:
A common African market infrastructure for all stakeholders, from governments, banks, and payment providers to corporates, small enterprises, and individuals.
A payment and settlement service that can facilitate affordable and efficient cross-border trade transactions.
Financial integration across the regions.
JOIN OUR PULSE COMMUNITY!
Recommended articles
Indian bank with portfolio of Sh2.7 trillion approved to operate in Kenya
KRA responds to claims of blocking Kenyans with tax arrears from flying out
IMF's hand in sale of KICC & 10 other gov't-owned companies
Coca-Cola launches Christmas Caravan Campaign in Kenya
Egyptian firm unveils new locally assembled matatu in Kenya [Photos]
10 African countries with the highest fertility rate in 2023
Gov't to sell KICC & 10 other state-owned companies [List]
Top 5 best African companies to work for in 2023
Kenya's intriguing relationship with Japan seems to be growing rapidly