Kambua and DJ Moz's 'Kubamba' Show scrapped from Citizen
A few months after sending off its A-list news anchors, Citizen has now scrapped off one of its popular shows that has been running for 7 Years.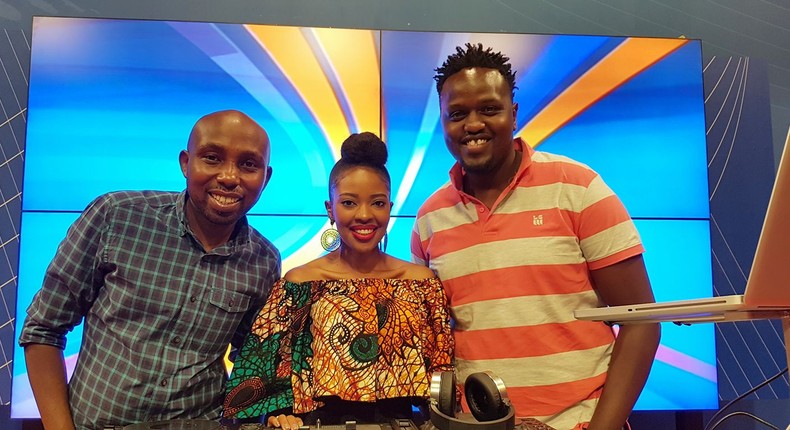 'Kubamba' Show is no more as DJ Moz divulged on behalf of the Kubamba co-hosts Kambua and DJ Gee Gee.
"Hey guys, Thank you very much for being a part of Kubamba for the last 7 years. It's been fantastic; it's been an amazing journey.
All good things come to an end our journey and our journey at Citizen comes to an end today, but our relationship with Citizen hopefully won't come to an end. Thank you for allowing us to minister in your lives."  He said.
Before adding "God is good and He has been our Ebenezer. I am excited for what God has in store for us next. #kultureoftheunashamed#RepresentingChristJesusToTheFullest Romans 1:16."
DJ Moz had earlier hinted that we could be seeing the end of Kubamba but we thought it was about the end of the season not the end of the show.
"Itakuwaje!! Kubamba Season Finale. If you've been watching Kubamba over the years, weka Sahihi and let us know where you're watching us from." DJ Moz wrote.
Luckily for fans, Kubamba Show is still on, on Hot 96 and you can catch K-Krew members Dunco, Tina, Yafesi and Wamzi on 91.6 FM .
Recommended articles
Kwambox lights up social media after hosting 10/10 show & impressing on Citizen TV
Akothee over the moon after her 'son' graduates
Meet Stephen Opondo: From Atito of 'Classmates' to starring in a Japanese film
TikToker dies days after posting a video about death
Juliani's 'Total Man' & 7 other fresh songs of the week
Breeder's lines on Mungai Eve could give Director Trevor a reason to worry
Marlaw's Biography: Age, financial struggles, music hiatus & comeback
Diana Marua admits fear of dad's reaction to some of her content
KlausNasieku & NkathaTonioh: TikTok duos creating smiles one dance at a time