Kirigo Ng'arua lands a new Kofi Annan-like job (Photo)
In late October, Kirigo Ng'arua, Terryanne Chebet, Elizabeth Omolo (Louis Otieno's mum), Kenani Victor and Shisia Wasilwa were sent home after years at Citizen TV.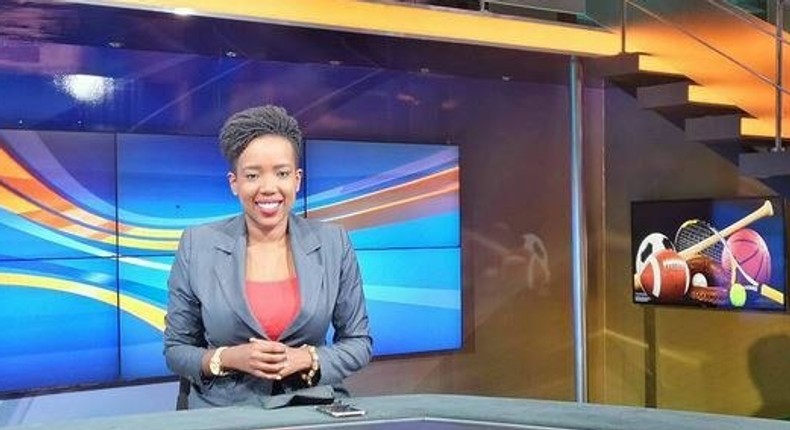 The big shots faced job redundancies, a situation that was caused by various developments within the broadcasting industry.
Most notably digital migration which had led to a fall in revenues and sacking of many workers in various media stations.
Citizen had so far survived the situation but the management couldn't keep up with the hostile environment in the broadcasting industry anymore and had to regrettably slash its work force.
And Kirigo and Terryanne Chebet were among its high-profile casualties.
Part of the doomsday memo sent out by the Group Managing Director Wachira Waruru read:"The past two years have witnessed various developments within the broadcasting industry that have adversely affected our business environment.
As a result, the company is left with no choice but to reorganize its operations. This includes rationalization of the various departments.
Unfortunately and regrettably, the action will result in the reduction of our work force through job redundancies. The management realizes that this exercise will be very difficult for the affected members of staff and their families."
Terryanne Chebet was lucky as she had Scarlet Digital and Keyara Organics to fall back on and it seems that the gods have finally shone their light upon Kirigo Ng'arua.
She is now a professional mediator, a job that was listed by Forbes as one of the most surprising six figure jobs in America and  maybe the same case could apply back here.
Like the name insinuates, a professional mediator helps people settle disagreements amicably outside court thereby avoiding astronomical legal fees and further violence. A job that saw Kofi Annnan finally put an end to the 2007 Kenyan post-poll violence  that left scores dead.
" It's been a long hectic week that saw days start as early as 5:30 am but I am beyond excited!!I always wanted to do this and I did it!!!!50 hours later, another title for me…you can call me a certified professional mediator #HighlyBlessedAndFavoured #CPMApproved #DoneDidIt#BeautyWithBrains" She wrote celebrating her new achievement.
Recommended articles
'Sound of Freedom': Jim Caviesel's new movie is inspired by real-life experiences of an activist
Story behind Dennis Ombachi's tag name 'Roaming Chef'
King Kalala opens up about marriage & dreams of having 7 kids
Nicki Bigfish saves the day for man he intended to prank
Please be thorough with investigation into Mohbad's death - Banky W
YY Comedian's mum shares untold story of how he suffered burns 7 times
Diamond pleads with Chege to release songs after unexpected reunion on stage
Mercy Masika expresses concern about modern pastors' fashion & modesty
Philosophy Fena Gitu applies in bold fashion choices