Things to consider when buying a phone
There's a special phone for everyone.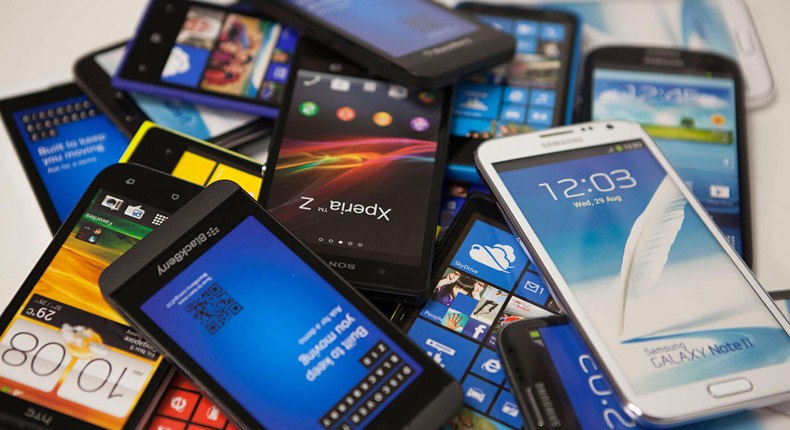 One of the most underrated statements in the world of sales is 'Get your money's worth'.
I mean, it's easier to reach out for your wallet to pay for something when you think it's worth the money you're offering. That doesn't necessarily mean that it actually is. So let's talk about cellphones, the general concept (disagree if you dare) is that we buy depending on the brand's popularity. I'm talking about the guy who only texts and calls on an Android Nougat operating system.
If you take a look at the brands that are most popular in the country, you'll notice an increased number of products every year. Most of them have three to five different brands with very little difference in specs and (notice intelligence) little variance of price range that are competing for the same market, yet all them are making very big sales.
Purchasing a cellphone can be taxing. With the very many brands in the market, you ought to have a bit of information on the product of interest to avoid being conned by the power of good advertising. Here's a list of things you should consider when buying a smart phone
Don't roll your eyes, I've got a really great point. Clearly identifying what features and abilities your phone should have is the first and most essential step in purchasing a cellphone. This will help set clear guidelines for buying instead of going with the hype.
Just how long can your phone withstand heavy duty work? What's its speed? Can it handle a lot of commands in a short span of time. You're better off reading reviews especially the complaints about the phone you want before buying.
I am a firm believer in taking back malfunctioning products to the sellers but sometimes spares are too expensive. To be on the safe side, look for a phone whose parts are common and can be replaced easily.
If you know you're the clumsy type, then opt of a phone with a metallic or plastic exterior. You can take a glass-coated build like Sony's Xperia Z5 but don't be so sure it will survive a drop from 2-3 feet high.
Someone said that if you want to know the battery life of a phone you should take a trip worth five hours of being online and music and see If it will still be above 30% in charge. Needless to say not a lot of phones ever make it but brands like Infinix and Tecno are doing a great job with their powerful battery lives of up to 5500mAh.
If you're into music then look for a phone with a powerful music system. Here's a secret, a lot of mobile companies like Tecno and Infinix have brands of mobiles that are meant for good cameras, others for music and others battery life. Clarify before purchase. It might be a good phone, just not for you.
Recommended articles
WATCH: Brandy Maina & Okello Max team up to thrill fans in electrifying live performance
Meet Daudi Anguka: 'Pete' showrunner from Bondo & award-winning filmmaker
Muthoni Mukiri: How to successfully borrow money from your guy
Jalang'o forced to halt training with the National Assembly basketball team
Ex-Citizen TV anchor Kimani Mbugua gets Sh420,000 cash
'Sound of Freedom': Jim Caviesel's new movie is inspired by real-life experiences of an activist
Story behind Dennis Ombachi's tag name 'Roaming Chef'
King Kalala opens up about marriage & dreams of having 7 kids
Nicki Bigfish saves the day for man he intended to prank