Frasha unveils pulse of Kanairo with 'Pewa' & 4 other fresh tracks of the week
#PulseHot&Fresh: Here is a list of the top 5 songs released this week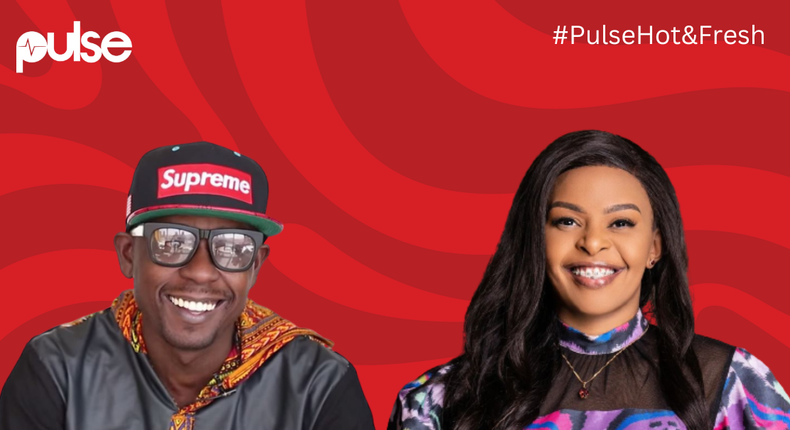 This week brings a fresh wave of tunes set to make your playlist pulse with rhythm and energy.
From soulful melodies to catchy anthems, the region's musical landscape is alive with new releases that will capture your ears and keep you dancing all week long.
Usifiwe - Size 8 fit Benachi
Kenyan Gospel sensation Size 8 Reborn has teamed up with another prominent artist in the gospel scene, Benachi, to deliver a soul-stirring anthem titled 'Usifiwe.'
This heartfelt song serves as a gratitude-filled ode to God, expressing profound thanks for all the blessings and interventions in their lives.
Yote - Natacha fit khaligraph Jones
Burundian recording artist and composer, Natacha Ngendabanka, known as Natacha, has dropped a track titled 'Yote' featuring Kenyan rap heavyweight Khaligraph Jones.
The irresistible beat weaves together cultural sounds, blending languages such as Swahili, Kirundi, and English, celebrating the rich and diverse musical heritage of East Africa.
Pewa - Frasha
Francis Amisi, popularly recognized as Frasha and a key member of the well-known Kenyan boy band P-Unit, is making a comeback to the music scene after a brief hiatus.
His latest release, 'Pewa,' introduces a fresh Amapiano sound, capturing the Kenyan kanairo vibe, which signifies having fun and celebrating. This track serves as a preview of Frasha's upcoming album.
Sankololo - Dhahabu fit Okello Max
In a collaboration that brings together two of Kenya's most iconic voices, Dhahabu and the beloved Luo man and love doctor, Okello Max, deliver the ultimate love anthem of the season, 'Sankololo.'
Dhahabu assures Okello Max that they are definitely in for a good time.
Mali Safi - Marakwet Daughter
Marakwet Daughter is making waves in the music genre with her latest track, 'Mali Safi' creating a significant impact on the musical scene.
With intricately woven nuances, the artist delivers a flawless and professional performance on this track. Marakwet Daughter's innovative and authentic vocal style adds an enchanting quality to the song
Recommended articles
Jada Pinkett Smith says she and Will Smith are 'staying together forever' despite separation
DJ Kalonje talks about his side hustles after 12 years in the industry
Karen Nyamu declares war on 'Aluta Sunday' entertainment joints
Kenzo steps ahead of Cindy as he talks copyright with Museveni
Busta Rhymes describes working with Burna Boy as an incredible experience
Pastor Ng'ang'a surprises hawkers with Sh410K cash donation and business tips
Laika says Harmonize slid into her DMs; paid for Zanzibar, Dar trips
MPs shower TV47 presenter Lizah Mutuku with cash at graduation after-party [Video]
Ruth K recounts Mulamwah's reaction to news of unplanned pregnancy