A lot of women over the age of twenty five are under immense pressure to have children and the pressure is even greater when you have been married for a while.
This is because people believe that you should begin having children within a span of 1 or 2 years of marriage.
And for 'Mungu Pekee' (Zaidi Ya Yote) singer Evelyn Wanjiru, the pressure is immense but it does not come from her husband or in-laws but from people in the Gospel industry and society.
"My husband gives me strength. This is despite the cultural (African) expectations that you should have a child within one or two years of marriage, if you stay without a child there is a lot of pressure. If my husband pressured me, I would be stressed a lot. I have friends who have been pressuring me and one of my friends told me someone said that I travel a lot why can't I lock myself in the closet and ask God why he hasn't given me a child? It hit me so badly. People don't know my struggle. People don't know how many times I have tried to have a baby. It hurt me. But my husband told me 'Why should other people stress you and I haven't stressed you? Let's wait upon God as He is the one that gives children.' We are waiting on God's time, I know it has been 7 years but we know God will do something," she said during the Ilikuaje segment on Radio Jambo.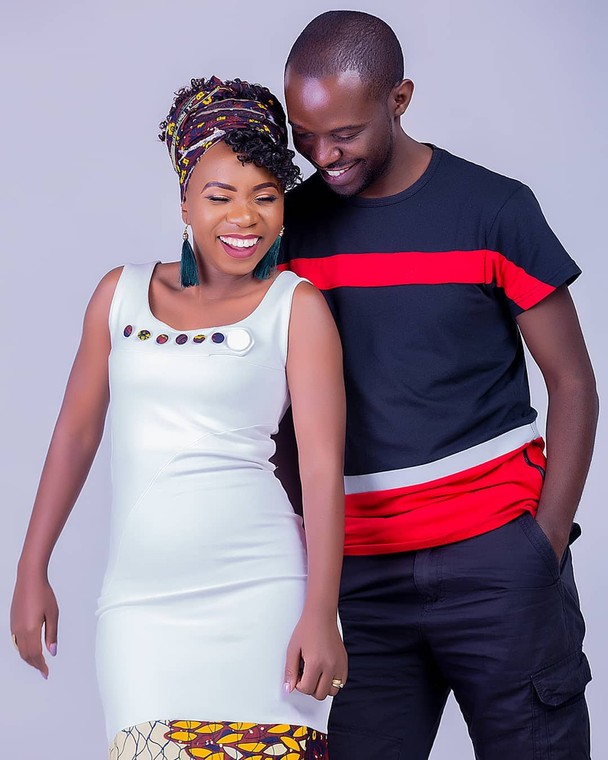 Lucky for her, her family has also been very supportive as they try for a baby. The singer disclosed that they are under medication and her medication will correct her hormonal imbalance.
"We are in the process (of trying to get a baby), we are under medication especially me. It's due to hormonal imbalances which is very common, I think it's because of the diet we are consuming especially in this era that we are in," she disclosed.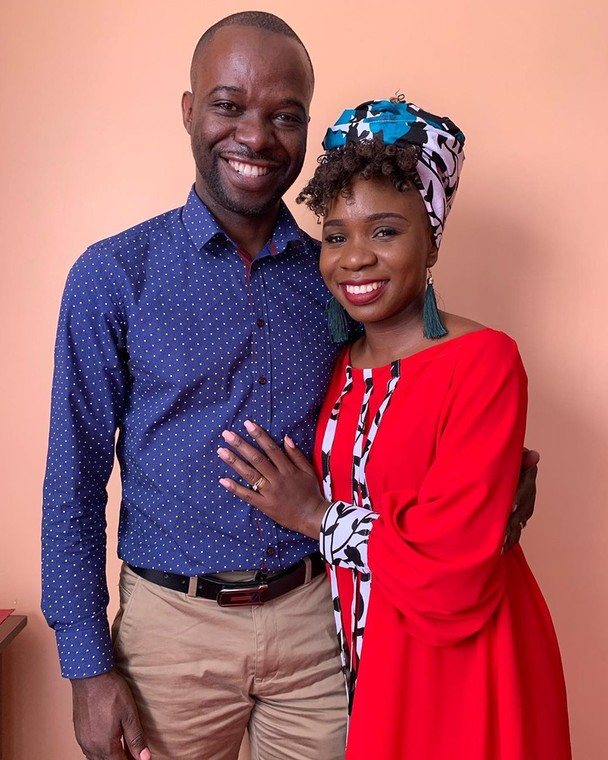 She also had some advice for couples trying for a baby, "Don't give up hope and consult a doctor to find out what the problem is and also pray hard. What has kept me going is that God fulfils his promises, when he promises he will fulfil. I believe my day will come."
Evelyn who got married on the same day as Kambua disclosed that she was very happy when Kambua got pregnant as she has also been trying for a child for about 7 years.
"We wedded on the same day, 7th of April 2012. I am so proud of her as she gives me hope. When I see my friend flourishing then I know that my blessings are on their way. I am so happy for her. I am excited and extremely happy for her because she gives me hope," Evelyn said during the segment.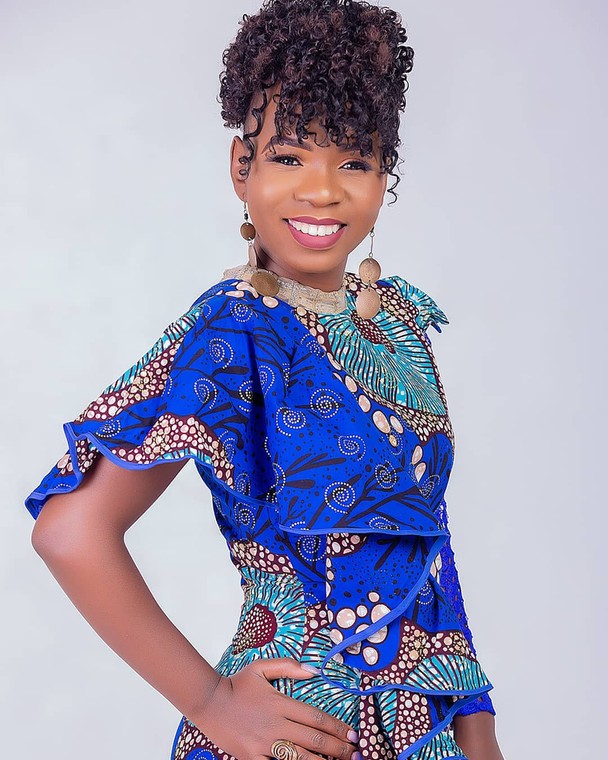 Kambua announces pregnancy
Mrs Kambua Mathu took to social media last Friday to break news of her pregnancy with a photo where she cradles her unborn baby.
The news was received with excitement on social media with many celebrities congratulating the mum-to-be on the great news.
Evelyn Wanjiru sent out her congratulations in a post that read, "Mungu ametimiza ahadi. His promises are ye and Amen...Congratulations darling this God....never fails.@kambuamuziki Thank you Lord. Thank you."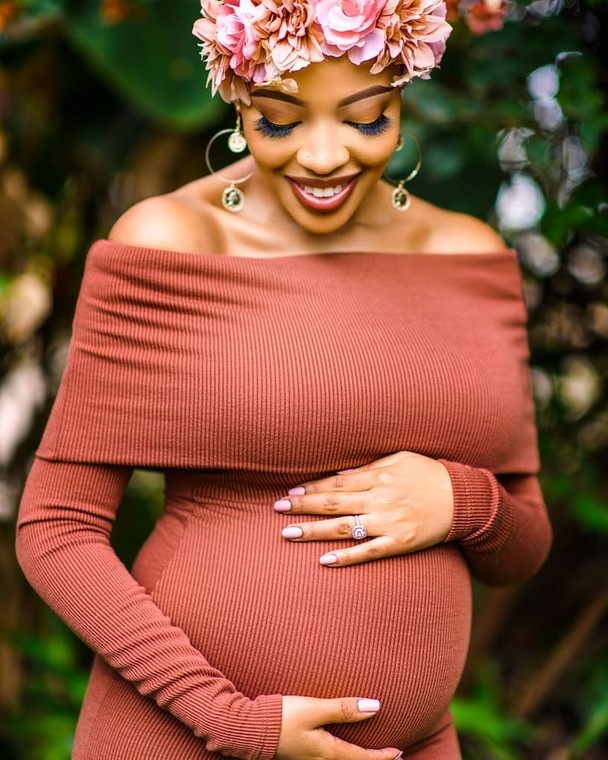 The reason why so many people were happy for Kambua is that she had caught unwarranted flack in the past for not having a child after more than 6 years of marriage to Pastor Jackson Mathu. Some even had the gall to ask her when she was getting pregnant as she was now 'getting old'.
Comments that Kambua confessed angered her as people don't know what your journey is like.
"People will have an opinion over everything, over children. Today I saw a comment and deleted it because this guy commented on my Instagram and he says 'When are you going to get pregnant, you're getting old," the soft-spoken singer said on The Trend.
She then went on to add, "I remember thinking, the reason why it angers me is because people don't even know what your journey is like. They don't know what you're struggling with. They don't know if you even want to have children. They don't know if you can have children and there are so many people especially today who are struggling with infertility. It so unfortunate that we have become such a culture of being so intrusive and putting people down, shaming each other on things like that. I would wish that people would be sensitized. I have people who are close to me who might not be at the forefront like I am but who go through that every day."