Actress talks about husband's gay rumours, his other children
According to Tonto Dikeh, Andre is not the first child of her husband, who was married before they even met.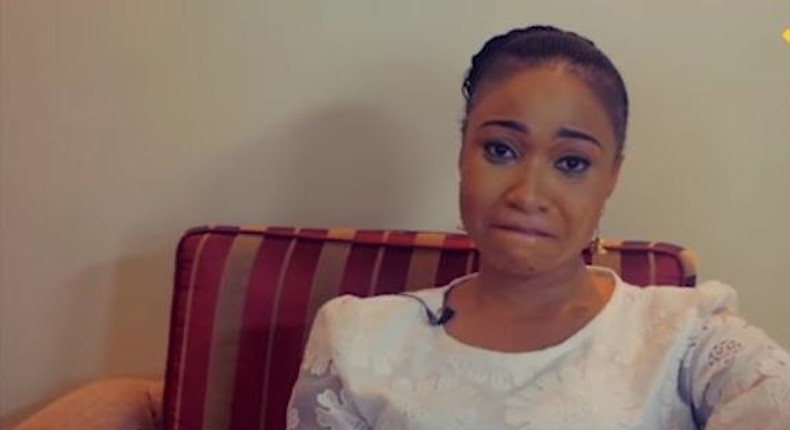 The Nollywood actress confirmed that her husband has other children and was married before he got married to her.
Speaking during an exclusive interview with Mediaroomhub TV, Tonto said that Churchill's other kids "was a major concern" in her marriage as her husband continually lied to her about not having other kids.
"My son is not the first child my husband has. And that was one of the major concerns in my marriage, in the early part of it because he lied to me about not having a child.
"He even lied to me about not being married. I did not know he was married until the day they posted the picture of the wedding. He didn't tell me he had a child. He always lied about it. I don't know how I found out but I did find out.
"Recently two women have contacted me that they have children for my husband but I cannot verify it.
"One of them said her child is 9 months old. The other said her child is 2 years but I cannot verify it just like I can't verify the gay claims on him.
"I have no knowledge about it. I don't know if it is true or not true. I don't know anything about it."
When asked if there was any hope for a reconciliation between herself and Churchill, she said:
"I don't know what the future holds but I just want to be strong for my son. I have moved on already. I just want this phase of my life to be over because it is preventing me from doing greater things.
"There are huge projects I am supposed to be embarking on but this is taking my life backward.
"I don't know if I am going to go back to my relationship. That's a big impossibility right now. I am not praying to go back to my relationship.
"I just want a cordial relationship for my son but he has hurt me so much in so many ways. It's crazy how this man keeps hurting me every single day because every day I keep hearing things, I keep seeing things. People from him are talking."
These are just a few of the revelations Tonto shared in her exclusive interview.
Watch the interview below:
Recommended articles
10 anthems from Wyre's reggae & dancehall era
Habida discloses that bitter-sweet relationship with dad forced her move to U.K.
Nadia Mukami explains Arrow Bwoy's hand in acquiring her Ranger Rover Evoque
Jackie Chandiru: How I got Steve Jean's attention
Search for 10/10 host continues as Citizen turns to former Homeboyz presenter
Mama Dangote thrilled after Tanasha Donna's special birthday treat [Video]
'Papa Shirandula' actress Kawira addresses concerns of her whereabouts
Spotify unveils Jam, a new personalised feature to listen to music with friends
Apple Music home session features Afrobeats star Lojay