A Guide to achieving a balanced diet
Achieving a balanced diet is essential for maintaining good health and well-being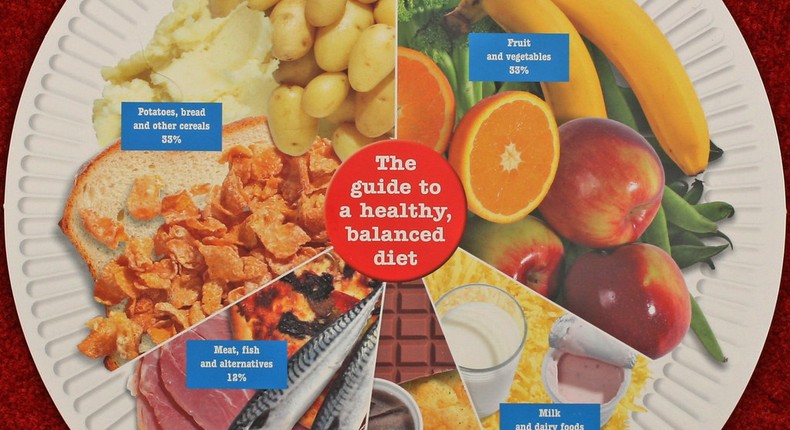 A balanced diet includes foods from all food groups in appropriate proportions to meet the body's nutritional requirements.
Here are some tips to help achieve a balanced diet according to AI tool ChatGPT.
Eat a variety of foods
Eating a variety of foods from different food groups provides the body with a range of essential nutrients, vitamins, and minerals required for optimal health. Include whole grains, fruits, vegetables, lean proteins, and low-fat dairy in your diet.
Portion control
Portion control is essential to maintain a balanced diet. Eating too much of any food group, even healthy ones, can lead to weight gain and other health issues. It is essential to measure your portions and eat appropriate amounts of food.
Limit processed and high-fat foods
Processed and high-fat foods should be limited in a balanced diet. These foods are often high in calories, sugar, and unhealthy fats, and can lead to weight gain and other health problems.
Replace these foods with healthier alternatives, such as fruits, vegetables, and lean proteins.
Include healthy fats
Not all fats are unhealthy. Including healthy fats, such as omega-3 fatty acids found in fish, nuts, and seeds, can be beneficial for heart health and overall health.
Stay hydrated
Drinking enough water is essential for good health. It helps the body to function correctly, aids in digestion, and helps to regulate body temperature.
Plan your meals
Planning your meals in advance can help ensure that you are consuming a balanced diet. It can also help you to make healthier food choices and avoid unhealthy snacking.
Seek professional advice
Consulting a registered dietitian can help you develop a balanced diet plan tailored to your individual needs and health goals.
In conclusion, a balanced diet is essential for maintaining good health and preventing chronic diseases.
By eating a variety of foods in appropriate proportions, limiting processed and high-fat foods, including healthy fats, staying hydrated, planning meals, and seeking professional advice, it is possible to achieve a healthy and balanced diet.
JOIN OUR PULSE COMMUNITY!
Recommended articles
Africa Day 2023 Nairobi celebrations illuminate Africa's remarkable journey [Photos]
5 African countries where snow falls
Data reveals Nairobians' obsession with burgers
Africa Day: Some cultural & traditional practices that make the continent unique
13 ways to celebrate Africa Day
UnKut Day Party: A fusion of beats, breaks, & culture
These 5 things happening on your wedding day may mean bad luck
7 skincare myths almost everyone believes
Dark side of wedding MC jobs - Daddie Marto opens up
Thika Sports Club, next stop for NCBA golf series
Big Ted's inspiring message to Kenya's rugby community
Fitness influencer Shiv Simani joins fight against sports neglect by gov't
Kipchoge wins Sh7.4M prize in Spain
Ombachi shares how career-threatening injury pushed him into content creation
Ruto donates millions after AFC Leopards beats Gor Mahia for 1st time in 7 Years
Ulinzi Stars midfielder returns from four-month injury layoff
Kenya's thriving sports culture: A deep dive into the country's passion for sports betting
The 8 largest events in Las Vegas 2023