Stylish looks spotted at Africa Nouveau Festival (Photos)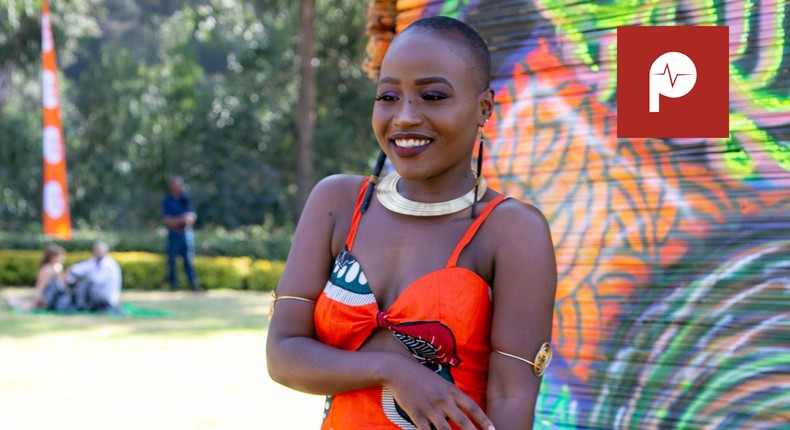 The 3rd edition of the Africa Nouveau Festival went down this past weekend at the Waterfront, Ngong Racecourse.
The three day event which started on Friday, 8th March brought together food, fashion, music and art enthusiasts who were treated to stellar performances by a rich artiste line up which carefully incorporated both established as well as up and coming artistes. Karun of former Camp Mulla, South African rapper and poet Sho Madjozi, Hart the Band and Nairobi Horns Project were some of the artistes who performed, not to mention DJ Cortega and Suraj who also got revelers on their feet with their fire sets.
Pulse Live Kenya
Pulse Live Kenya
Africa Nouveau is the only event in Kenya that allows revelers to camp at the event venue for three days and three nights of fun. According to the curators of the highly anticipated event, "Africa Nouveau ascribes to the Afrobubblegum philosophy that states that African art can be fun, fierce, fantastical and frivolous, with no other intended aim but to increase joy". I gotta say that what caught everyone's attention though were the gorgeous art installations at the venue that made for aesthetically pleasing and Instagrammable photo backgrounds especially for the social media savvy party goers.
This year, the theme was an infusion of 'African and out of space' and trust Nairobi millennials to step out in their best fits for a day festival, especially when the weather allows. Check out what people wore.
1. This gent looked amazing in his Ankara fit.
Pulse Live Kenya
2. Ankara was one of the biggest trends at the event, given the theme and people did not disappoint.
This lady was enough proof that you can wear an Ankara gown at a day concert and actually get away with it. Don't you think?
Pulse Live Kenya
3. Outfit? Check, accessories? Check, smile, check.
Pulse Live Kenya
4. Simplicity is key. We love this understated yet stylish look.
Pulse Live Kenya
5. This duo was giving us Coachella vibes with their bralettes, shorts, booties, sunnies and felt hats.
Pulse Live Kenya
6. Looks like fanny packs are not going out of trend any time soon.
Pulse Live Kenya
7. You can never go wrong with a stylish maxi dress on a hot sunny day.
Pulse Live Kenya
8. A jumpsuit can effortlessly pull a double duty from day to night.
This lady shows us how you can rock it in a casual way, with sneakers.
Pulse Live Kenya
9. Sho Madjozi's biggest fan? Check out that customized denim jacket? We love!
Pulse Live Kenya
10. Co-ord sets are so in vogue and you know what's even better? African print co-ord sets.
Pulse Live Kenya
11. This lady has the confidence of a mediocre white man to walk around like this.
But what do I know? Fashion is a form of self-expression.
Pulse Live Kenya
12. Not sure about the utility jacket even though the trend has been picking up slowly but we are feeling that floral shirt and the accessory game!
Pulse Live Kenya
JOIN OUR PULSE COMMUNITY!
Recommended articles
7 weird things men find attractive in women
9 feminine hygiene tips every girl should know
10 outdated gadgets that will make you nostalgic
Fashion designer Diman Mkare announces expecting first child [Photos]
6 tips to enjoy rest when struggling to slow down
These are 5 top signs of fake love in a relationship
How to Deal With Carpal Tunnel
10 unwritten rules for healthy social relationships
How ex-Presidential staffer turned school into a luxury resort [Photos]