Things Nairobians hate about the December holidays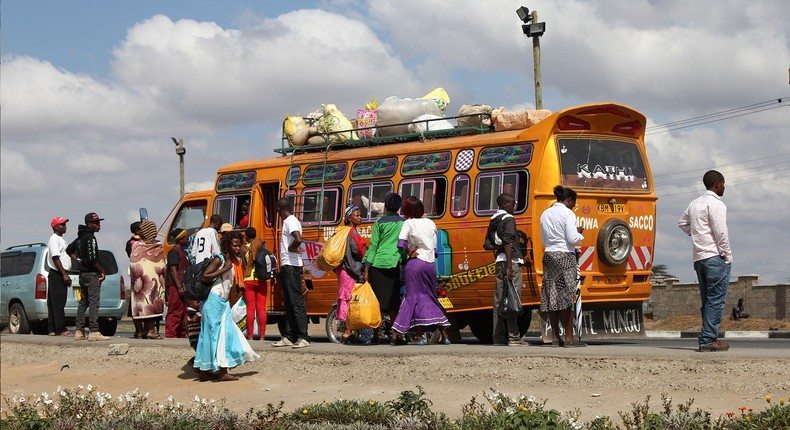 There are two types of people, those that love Christmas, and those that cannot stand it.
Well, to be fair, there are also those people who neither like Christmas nor hate it. They're just there. One thing for sure is that we all enjoy having that much needed long holiday after working or asses off all year. Kenyans have nicknamed December Drinkcember. After all, it's all about having a good time, but also to spend time with your loved ones and gift them. But while it's all fun and games, there are some things that are pretty annoying about the festive season especially here in Kenya, such as:
1. First of all, the fare hikes.
A distance you normally pay 300/- suddenly hikes to 2000/- not to mention the crowded bus stops and traffic heading out of Nairobi. Plus, with the careless driving during the festive season, you might not even arrive alive.
2. Supermarkets are extremely full, which makes Christmas shopping a complete nightmare.
3. Once you get to shags, if that's where you're spending the holidays, you have to deal with all the unnecessary questions like
"Wapi bibi?" "Unafanyanga kazi gani huko Nairobi?"
4. And giving your alcohol addict uncles 100 bobs because they think you mine money in Nairobi.
5. You have to do a tone of house chores you're not used to.
I'd rather be on a couch watching tv or something. But if you spend your Christmas in shags, you have to partake in a dozen and one chores and woe unto you if you're from the really rural areas with no water and electricity.
6. Christmas carols being blasted everywhere and you just can't stand them.
7. If you normally gift your family members, well, then there's that too, having to gift each one of them.
Stressing about returning to the city, and going through the same matatu madness that you did while going for Christmas as well as returning to work, bills and what not.
JOIN OUR PULSE COMMUNITY!
Recommended articles
Signs she will say yes when you pop the question
Ladies: Here are 5 dangers of wearing waist trainers
3 reasons you should apply lime juice on your face
NTV anchors Ben Kitili, Lofty Matambo promoted to senior roles
15 of the wildest animal specimens I saw hidden underneath one of the world's largest natural history museums
Cucumber: The health benefits of this fruit will leave you speechless
KTN anchor holds dreamy beach wedding ceremony on her birthday [Photos]
Fairytale bride: The 3 dresses Rita Dominic wore on her wedding day in detail
Check out how Rita Dominic and her husband looked at their white wedding