5 staple foods that help in weight loss
Number five will shock you.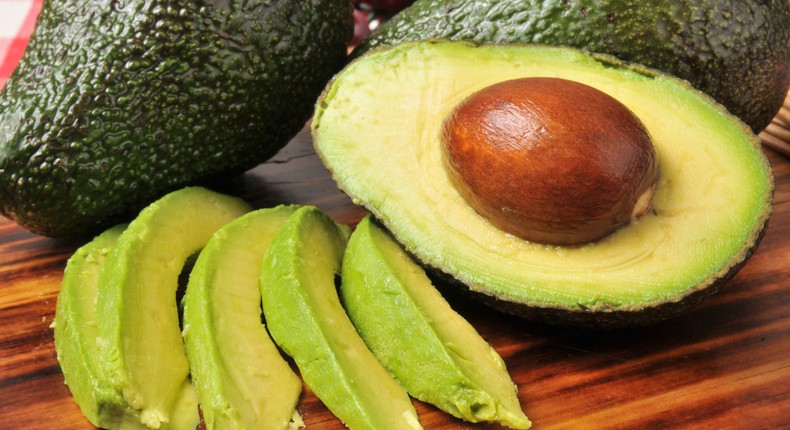 The hardest part of weight loss is upgrading from junk and fast food to meal preps and diet diaries.
Adapting to a new diet and feeding habit can be a long and tedious process but fear not, eating your way to a great body has just become a whole lot easier. Here are six staple foods that are great for shedding weight.
Beyond being a major source of fiber, Kales have a fat releasing calcium that helps to break down fat. It is also rich in iron and lutein for healthy blood and good eyesight. There are various ways of making your leafy treat. You can blend it, cook it or steam it for a salad.
Research shows that people with low levels of vitamin C retain a lot of fat and have reduced levels of mineral absorption. Capsicums carry a lot of vitamin C which also helps in the absorption of iron, preventing night blindness and boosting immunity. They also help with weight loss by increasing your metabolism.
These contain 20 different nutrients that are important for your body and a fair amount of belly fat-melting fatty acids. Research done shows that people who added avocado to their meals had smaller waists and a better BMI.
Spinach are packed with protein that helps muscle recovery and growth. The more the mass of muscles you have, the easier it is to burn calories. Spinach is also rich in fiber and thykaloids that reduce your hunger pangs and promote weight loss.
Dana Leigh Smith says that, "Onions are rich in quercetin, a flavonoid that increase blood flow and activates a protein in the body that helps regulate glucose levels, torches stored fat and keeps new fat cells from forming."
Beyond this amazing benefits, onions also help lower calories, maintain healthy blood pressure levels and prevent hardening of arteries.
JOIN OUR PULSE COMMUNITY!
Recommended articles
Check out how Rita Dominic and her husband looked at their white wedding
The way of men - How the 1st inaugural men's event went down
DIY Recipes: How to make Sausage salad
5 things people don't consider as cheating but actually is
Avocado: The health benefits of this fruit are priceless
Bad date? 3 sneaky ways to escape from this uncomfortable situation
​Turmeric: 6 unique ways to use this ingredient
5 body language signs you're about to break up
5 parenting tips to raise children in the digital age