Businessman Samuel Mensah sells Africa's brightest fashion talents to the world (Part 3)
Kisua has tackled scepticism with hands-on customer communication and by hosting pop-up stores in key cities.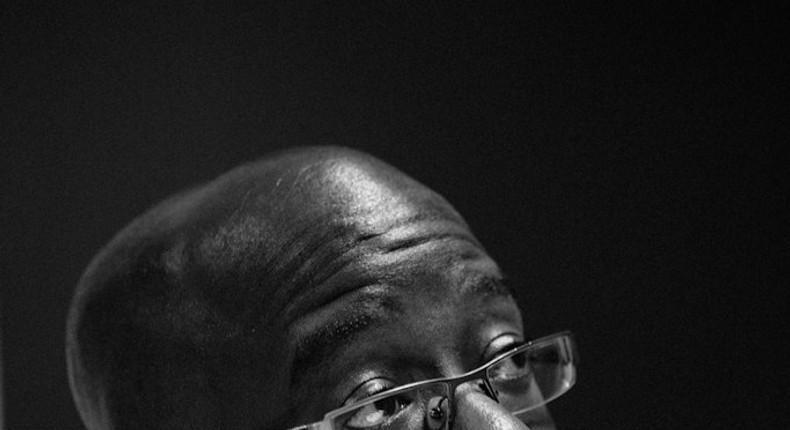 Written by Helen Jennings
The Summer 2015 range went on sale in May on both Kisua.com and 8's pop-up store on Yoox.com, the world's biggest fashion e-commerce platform, further extending Kisua's global reach.
"For Yoox to have noticed us is reinforcement of our original idea that there is a gap in the market for fashion coming out of Africa. We firmly believe in forging the right partnerships with both African and global brands," adds Mensah.
The move to Yoox, as well as media coverage in titles such as Vogue, Vanity Fair, WWD and Bloomberg, is helping Kisua solve another uniquely African problem – one of perception.
As a new online brand based in Africa, Mensah has found that international customers can sometimes doubt the reliability of Kisua's goods and service.
The team has tackled such scepticism with hands-on customer communication and by hosting pop-up stores in key cities including London and New York,where people can experience the clothes first hand before purchase.
"It feels great to have a brand that is changing perception about Africa," he says. Their most recent pop-up at upscale Melrose Archin, Johannesburg proved particularly popular.
"We didn't anticipate the response to be so positive," says Lepen.
"South African customers aren't fully confident yet in terms of online purchasing, so offline activations have worked really well."
Breaking into South Africa – the most established fashion industry in Africa – is no mean feat.
Retail spans every level, from boutiques such as Johannesburg's Luminance selling luxury designers and concept stores like Cape Town's Merchants On Long curating lifestyle brands, to high street giants including Edgars, Mr Price and multinational standalones - Zara, Topshop, Uniqlo et al.
And then there are the edgy, vintage street style happenings popping up everywhere from Pretoria to Woodstock.
"Kisua benefits from South Africa's vibrant fashion ecosystem. The consumer is enlightened and knows what's going on globally. Kisua is on trend and offering something original."
The real competition is online, where Kisua primarily positions itself. In recent years there's been a boom in African fashion e-commerce to suit all tastes and budgets.
While Jumia and Konga follow the Amazon model, independent platforms such as Styled By Africa, Sapele and MyAsho opt for the niche approach.
And in South Africa, funky e-tailers Spree and Superbalist go head to head. ASOS now delivers to the continent too.
Yet Kisua's business model still remains distinctive.
While most other e-commerce platforms concentrate on stocking existing lines from multiple brands that are also available elsewhere, Kisua's collaborative and in-house collections are all exclusive.
"Kisua was one of the first fashion e-commerce platforms on the continent, and the fact that now there's more and more out there is a good thing.
"It proves that the market is big. Forus to be a successful business we need a critical mass of consumers in Africa who are used to shopping online and know that it's safe to do so."
Kisua's global approach is one all ambitious African brands share.
Ann McCreath is a veteran designer in Kenya who established her label Kiko Romeo in 1996 and the Festival for African Fashion and Arts (FAFA) in 2008.
She feels that it's not until your brand is recognised abroad that local consumers become fully interested.
"African fashion can only be viable if it fits with global trends. Wealthy consumers in Africa can afford to shop in Dubai or Europe and want to wear well-known premium brands, so what you offer them at home must be completely original," she says.
"Platforms like Kisua must take the time to foster the designers they work with."
Arieta Mujay, a London-based branding and style consultant with expertise on African fashion, agrees.
"Kisua's model is good. It's a positive step to highlight creative talent from the continent, but I'd like to see them do even more collaborations with African designers.
"E-commerce makes African fashion more accessible and is helping to drive economies forward," she says.
"The future needs a two pronged approach: mass production that will build an industry and ensure growth, and a focus on handmade luxury that keeps pushing the boundaries."
Mensah concedes that all good things take time.
"We really have to just keep doing what we're doing,in the knowledge that we have undertaken an immense challenge of building something from scratch.
"We'll remain true to our vision and not change it for quick wins that in the long term are not good for the brand."
He hopes Kisua will become a household name as well as a guiding light for African entrepreneurship.
Right now that means developing new product categories, including menswear and accessories, and seeking more collaborations too.
"The continent has a burgeoning creative class who will soon lead the way in bringing Africa's wealth of talent and resources to the world."
JOIN OUR PULSE COMMUNITY!
Recommended articles
Tears & emotions: Kenyan lady working in Lebanon goes viral in emotional farewell
TikTok 'orange peel' relationship test - 3 dating experts discuss the psychology behind it
Just 1 minute of squats can boost concentration & improve decision-making
6 astonishing facts about December that will blow your mind
6 practical ways to deal with toxic parents
70-year-old Ugandan woman gives birth to twins
10 personal spaces every partner should respect in a relationship
5 survival tips for single people this festive season
5 things every woman wants for Christmas